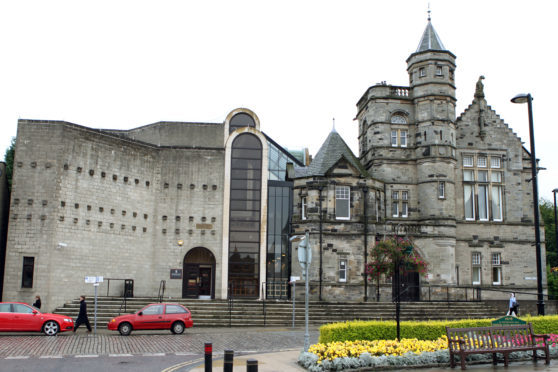 Four people have appeared in court following an alleged armed robbery on a shop in Leven.
Jack Walton appeared in private at Kirkcaldy Sheriff Court on Tuesday to stand accused of carrying a firearm with the intent to commit an offence.
The 19-year-old is also charged with threatening to use the weapon during the break in at the Nisa Store on Victoria Road.
Walton, who made no plea, is also facing charges of theft by shoplifting, assault and obstructing or resisting arrest.
The teenager, who is from Kirkcaldy, was remanded in custody.
Sarah Riggans, of Leven, also appeared facing a charge of theft by shoplifting.
The 19-year-old made no plea and was released on bail.
A 16-year-old male, who cannot be named for legal reasons, also appeared from custody facing a charge of shoplifting.
The youth, from Kirkcaldy, made no plea and was released on bail.
A 16-year-old female, who also cannot be named, faces the same charge and made no plea before being released from custody.
All four individuals had their case committed for further examination and are expected to reappear in court at a later date.
Police responded to an alleged armed robbery at the Leven store at around 7.15am on Saturday where a quantity of alcohol was said to have been stolen.
A weapon, understood to have been a BB gun, was involved in the incident however no one was physically hurt.
The shop remained closed for a short while to allow for police investigations to be carried out before reopening later in the day.