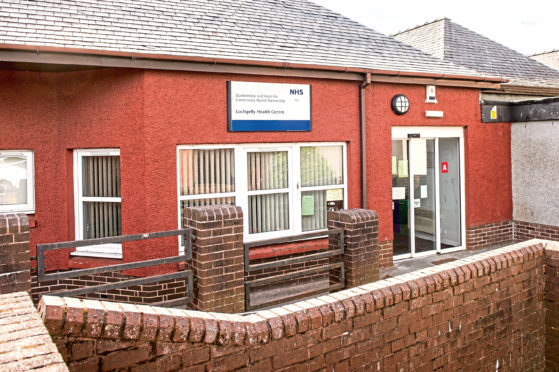 A family doctor in Fife has warned the sick could wait more than two days for prescriptions as she struggles to cope with well over three times the normal number of patients.
Dr Susan Cattanach is having to deal with all 3,600 patients at her practice following resignations and retirement and difficulties with finding locums.
The ratio of GPs to patients, according to the Scottish Government, is one to 1,083.
As a result, Lochgelly Medical Practice has warned patients that it cannot guarantee to provide prescriptions within 48 hours, appointment numbers will be cut, and the provision of private letters delayed.
The practice, in a town identified six years ago by the Office for National Statistics as having the 12th lowest life expectancy in the UK, this week posted a notice warning patients of the difficulties it faces and asking for patience.
It read: "Dr Wilson retired from the practice, March 31 2018 and Dr Hendricks resigned in 2017.
"As to date the practice has been unsuccessful in recruiting GPs to fill the vacated posts.
"The practice has employed the services of locum GPs to cover some of the surgeries Dr Wilson and Dr Hendricks did but, unfortunately, we have not been able to recruit locum GPs to cover all the vacated sessions.
"Due to this there will be days when Dr Cattanach will be working on her own to cover a practice of 3,600 patients."
The note added: "The practice would therefore like to ask for your patience during our time attempting to recruit GPs. Due to this there will be a reduction in appointments.
"The practice will endeavour to generate prescriptions within 48 hours but there may be time when this will not be possible.
"It may take longer for any requests for private letters to be done if requested."
Alex Rowley, the MSP for Fife and Mid Scotland, said: "I am writing to the Cabinet Secretary for Health and NHS Fife CEO as this is unacceptable.
"A town the size of Lochgelly cannot be left not having enough doctors to provide the medical care and support that it needs."
He added: "We need action and I am asking both the government and NHS Fife to explain what it is they are doing to address this growing problem."
The Scottish Government has introduced a number of initiatives attempting to address GP shortages.
One of the plans involves funding an additional 85 places for medical students at universities.