Fife's busy calendar of summer events continued at the weekend with St Andrews Harbour Gala and Crail's street market.
From accordion playing to alpacas, St Andrews Harbour Gala had something for all ages.
Among the entertainment on offer were performances from accordionist Billy Anderson and dancers from local group JKDA and the Royal Scottish Country Dance Society summer school.
Gala organiser Marion Mason said: "The weather was absolutely fantastic. It couldn't have been any better.
"The breeze from the sea was just enough to cool people down."
Gary Ovenstone from property consutants Hardies was in charge of making the announcements and Heidi Orr from The New Inn ensured refreshments were served.
The packed programme included craft stalls, inflatables and a visit from a few alpacas from Bowbridge Farm.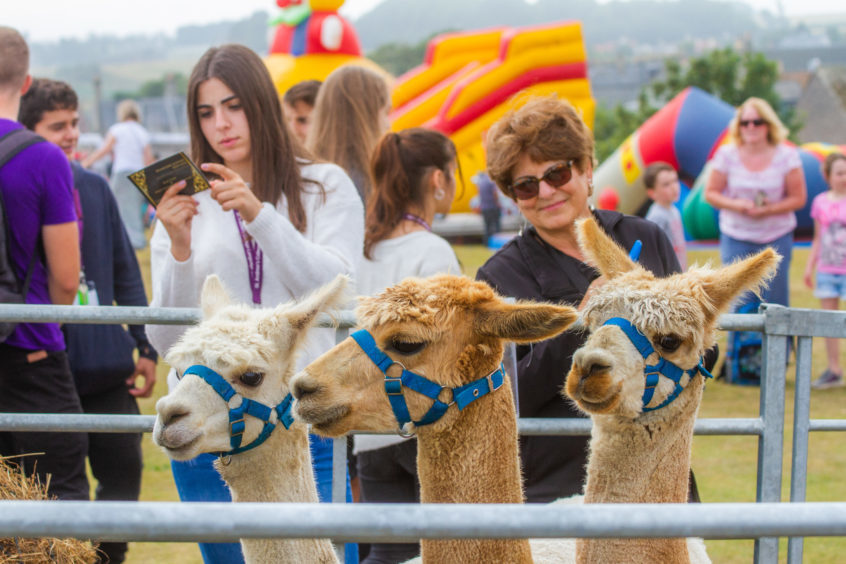 Ms Mason thanked all the volunteers and businesses who made the event possible.
"All monies raised will be invested in the general maintenance and upkeep of the harbour and surrounding area," she added.
Meanwhile, Crail Festival continued with the traditional street market, where original creations by local artists were among the items on sale.
The event was so busy this year that a number of stall holders had sold all their goods before closing time.
The event included a range of fun activities for youngsters.