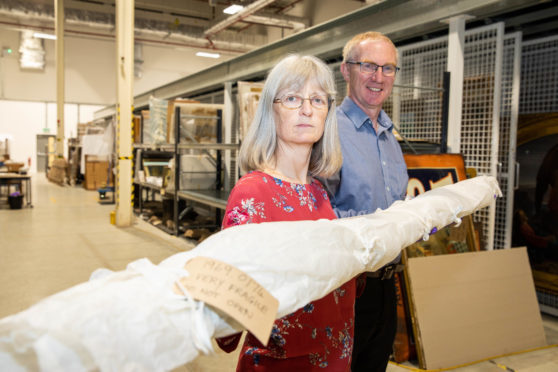 A fundraising drive has been launched to save a priceless banner.
The unique and ancient artefact marks the establishment, in 1716, of Dunfermline's Ancient Society of Gardeners.
Other than that, little is known about the rare and gilded piece, which would have been carried on wooden poles in parades and processions, as it is so fragile it has not been unrolled in a decade.
All will be revealed on August 18 as the banner goes briefly on display at Dunfermline Carnegie Library & Galleries.
Fife Cultural Trust interpretation team leader Lesley Botten, who has never even seen the banner,  explained there had been a desire to include the treasure in the Blooming Marvellous exhibition currently on show at the west Fife cultural hub.
"But centuries of wear and tear have left the banner in too delicate a condition to include in this exhibition," she said.
The double-sided silk gilded banner, with a hand-painted image of Adam and Eve in the Garden of Eden, needs an estimated 250 hours of expert conservation work to stabilise and clean it, and a £10,000 appeal has been launched.
The target is to raise at least £3,000 from the public – which would be augmented by grant applications –  for the restoration work of the banner which was handed in to the collection in 1969.
If £10,000 is raised, it will allow the work to go ahead; if not, any money raised will be spent on other conservation projects.
"We know it is a lot of money, but it is specialist work, it is incredibly painstaking," Lesley said.
To help raise awareness, the public is being invited to meet weaver and textile conservator Fiona Watt who will talk about the work needed to make the banner safe to handle and ultimately to be put on display.
The drop in event is free but visitors are being invited to make a donation towards the preservation of the banner.
There are two sessions on August 18,with the first from 10.30am to 12.45pm and the second from 1.30pm to 3.15pm and there is no need to book.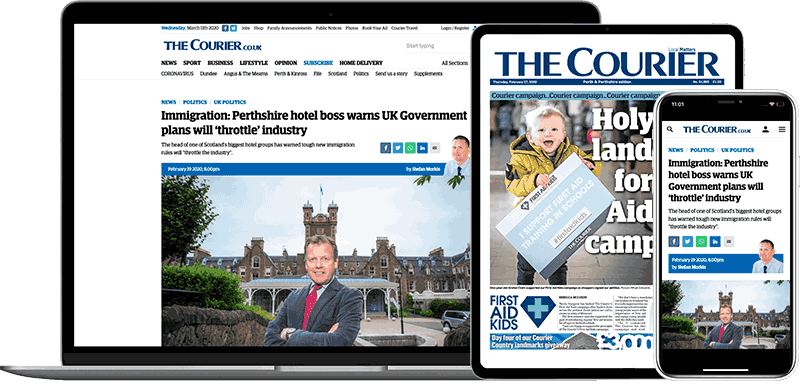 Help support quality local journalism … become a digital subscriber to The Courier
For as little as £5.99 a month you can access all of our content, including Premium articles.
Subscribe