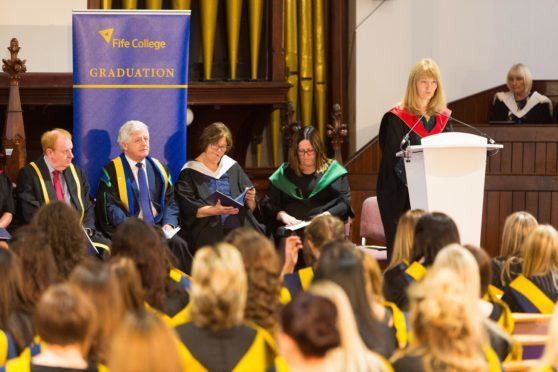 The region stands ready to meet the huge childcare challenges facing Scotland in the coming years, according to Fife College's vice-principal.
With the Scottish Government pledging to increase the provision of free early learning and childcare to 1,140 hours per year by 2020, Dorothée Leslie insists it is up to Holyrood ministers, industry and education institutions like Fife College to ensure the kingdom is developing a workforce and retaining the skills needed to accommodate such areas of growth.
As lack of childcare can deter parents from getting back to work, Mrs Leslie recognises the growing demand brings with it greater opportunities to work in the sector, something the college is determined to take advantage of.
"To help meet the demands for new childcare professionals, we are working hard to promote the benefits of a career in childcare ensuring there are enough places available for our young people and mature students returning to education to gain the necessary qualifications they need," she said.
"Extra places are available on our extremely popular HNC: Childhood Practice course, as well as on the new part-time HNC to meet the demand.
"With the requirements of the modern workforce changing all the time and skills gaps emerging in areas including technology, engineering and childcare, we must ensure Fife's future workforce is equipped with the necessary training and skills required to succeed in such areas.
"By upskilling our workforce for the future, we can ensure that youth unemployment reduces, productivity increases in the region and that Fife contributes significantly to Scotland's growing economy."
According to Fife Economy Partnership, Fife's employment rate returned to pre-recession levels this year but the region is still suffering from issues that limit economic growth including an ageing workforce, higher than average rates of youth unemployment and lower than average earnings and productivity.
However, business turnover is increasing, and Ms Leslie has pinpointed engineering as another area that needs to be targeted, suggesting the UK still suffers from a "chronic shortage" of skills in that sector.
"This represents a huge employment opportunity in Fife, but in order to bridge this gap we must encourage more young people to keep studying STEM subjects at school and better educate teachers and career advisers about the skills required to succeed in this field," she added.
"Colleges and universities must also work closely with employers, who need to plan for their workforce of the future, by assessing what skills they need."
Current estimates also suggest there will not be enough skilled people to meet the growing demand for digital skills in the UK, with figures from the UK Commission for Employment and Skills noting that a staggering 1.2 million digitally skilled people will be needed by 2022.
"That's why it is a key priority sector for us at Fife College," Ms Leslie continied.
"We, along with schools, universities and other colleges, have a responsibility to ensure that we are providing our workforce with the digital skills they need to succeed in the modern workplace as demand is set only to increase."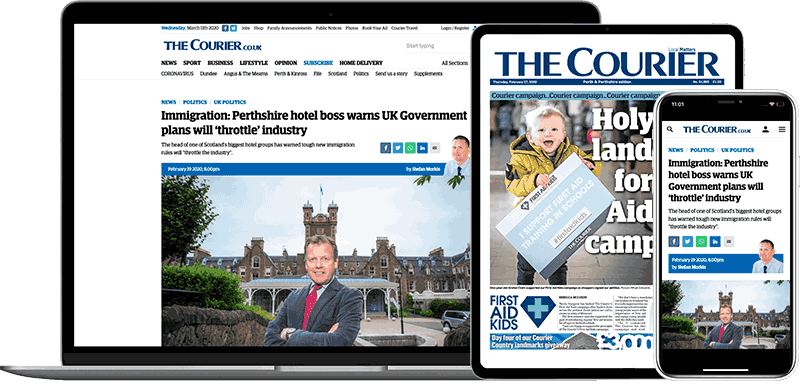 Help support quality local journalism … become a digital subscriber to The Courier
For as little as £5.99 a month you can access all of our content, including Premium articles.
Subscribe