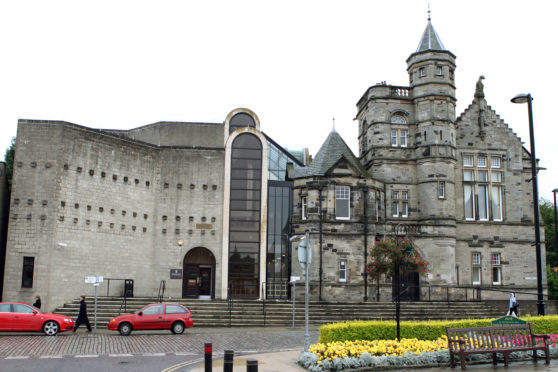 An expert in collision investigations has told a court that the aftermath of a serious car crash appears consistent with the version of events put forward by a Kirkcaldy man accused of dangerous driving.
Mark Taylor, whose address was given as Redcraigs, denies causing the three car accident on the B921 between Kinglassie and Cardenden on August 4 2016 by driving his silver BMW across the opposing carriageway when unsafe to do so.
Taylor, 44, was left with potentially life threatening injuries and had to be airlifted to hospital, while a 62-year-old driver and a young female passenger in a Citroen C2 were also seriously injured.
A third woman was also hurt, as was a 75-year-old man driving a Jaguar which Taylor claims had "drifted" into his lane before clipping his vehicle and causing what he described as an "almighty bang".
The court has previously heard evidence from Taylor that he had been driving his daughter and step-daughter to a doctor's appointment in Ballingry when, as he was approaching a bend, the Jaguar coming toward him at speed partially entered his lane.
He claimed he started to turn the steering wheel for a hard left to try and put the car in a field but the cars collided, before around 10 to 15 seconds later there was a second loud bang as the Citroen was caught up in the accident.
Appearing as a defence witness yesterday, John Marshall, 67, who has spent the last 20 years running a traffic investigation business after a near 26-year spell in the police, said he had visited the scene of the accident on a number of occasions and had witnessed three instances of vehicles "drifting out" towards the centre line when taking the corner in question.
"The road encourages that if too much speed is carried," he suggested when questioned by defence solicitor Iain McCafferty.
The court was also told that a full crash investigation was not carried out as it became clear that Taylor was in need of urgent medical care, described as a "likely to prove" by Mr Marshall – a term used by police in a situation likely to prove fatal.
In that event, the vehicles were not examined, which Mr Marshall said should have been done in an ideal situation.
"I would have expected it to be done even though the crash investigation was stopped, simply because one has to eliminate the existence of any defects that may or may not have contributed to the behaviour of the vehicle prior to any collision," he added.
Using mobile phones as a visual aid, Mr Marshall said it was his view there had been an "offside front corner to offside front corner" impact between the BMW and Jaguar.
The court also heard at the start of yesterday's proceedings that the Jaguar involved had been untaxed for a period of 27 months and had had no MOT certificate for almost two years when the crash happened, while Taylor's BMW had just been MOT'd a month before the accident.
Taylor denies dangerous driving and causing the crash which left himself and four other people injured.
The trial before Sheriff James MacDonald will continue on October 25, when depute fiscal Nina Poppius will be given the chance to cross-examine Mr Marshall's evidence for the prosecution.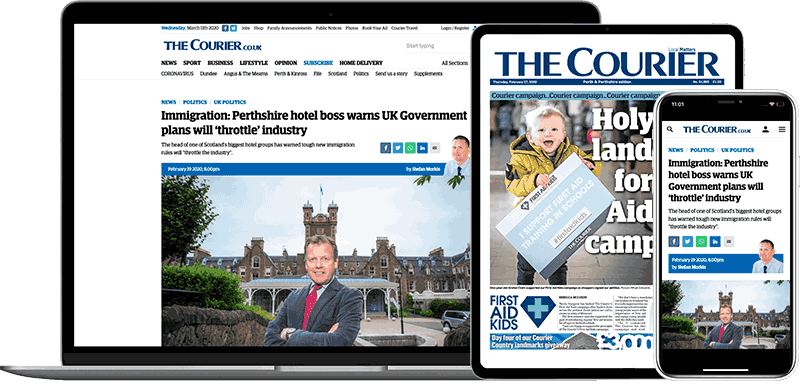 Help support quality local journalism … become a digital subscriber to The Courier
For as little as £5.99 a month you can access all of our content, including Premium articles.
Subscribe