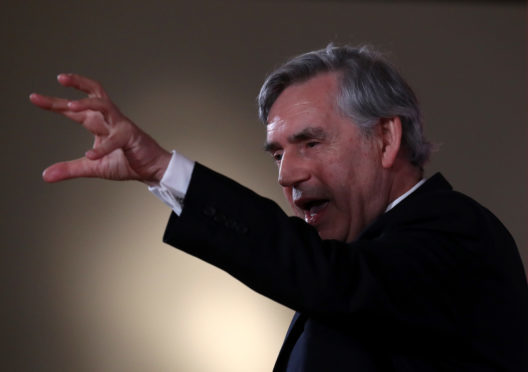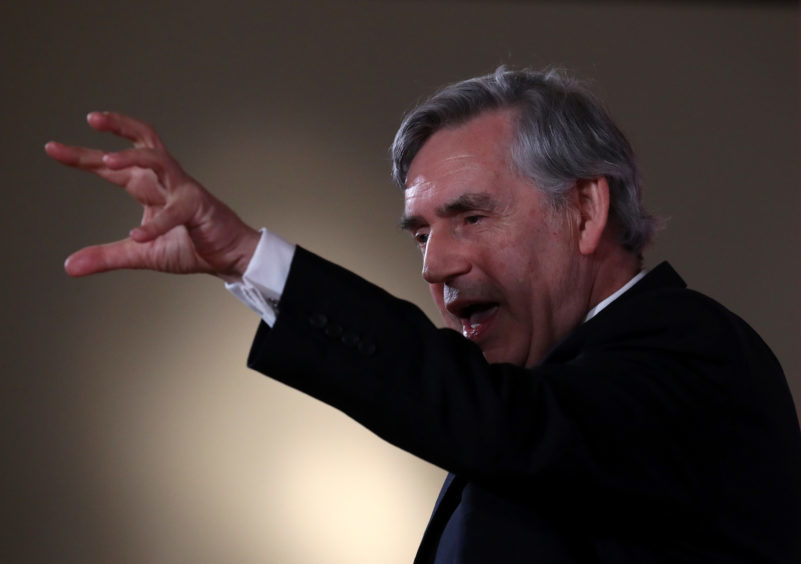 Former Prime Minister Gordon Brown has told those behind plans for a huge offshore windfarm off the coast of Scotland they should look no further than BiFab when it comes to awarding work.
GeoSea, a subsidiary of the Belgian-based DEME Group, has been appointed by Moray Offshore as the engineering, procurement, construction and installation contractor for the 100 wind turbine foundations, three offshore substation platform foundations and the transport and installation of three offshore substation platforms serving its Moray East development.
Amid fears the multi-million pound fabrication contracts in the Moray Firth could be handed to foreign companies, Mr Brown has written to DEME Group chief executive Alain Bernard to press the case for BiFab's yards in Fife.
Mr Brown's intervention comes just days after trade union officials met with the new Canadian owners of BiFab's three Scottish fabrication yards at Methil, Burntisland and Arnish.
He wrote: "You will be aware of the huge offshore wind potential which exists in the seas surrounding Scotland, and I am sure you will also have heard about the campaign that has been led by the Scottish workforce itself to secure work, manufacturing the infrastructure which the offshore renewables industry needs to exploit Scotland's offshore wind asset.
"While Scotland is a world leader in renewable energy generation, with huge potential for the future, we all want to see us capture the benefits that could be realised from the exploitation of our onshore and offshore energy assets.
"But there is now also a concerted effort that includes the trade unions, GMB Scotland and Unite, to work together to expand the offshore renewables industry."
Mr Brown also sought to allay fears about BiFab, which was only saved from administration late last year after a Scottish Government loan meant they could meet their commercial commitments and contract deadlines.
"The greatest Christmas present possible": Relief as BiFab saved but calls for firm to prepare for future
He said: "While there have been managerial and financial difficulties in recent years, BiFab yards have access to a workforce with 25 years' experience in successfully delivering projects for the offshore sector and which has a unique understanding of the Scottish environmental challenges for offshore structures.
"Also, when the previous owners of BiFab found themselves in financial and management trouble last year, the workforce carried on to finish their contract for the Beatrice Offshore Wind Farm, without guarantee that they would be paid for their labour, giving their public and private endorsement of a strong cooperative relationship with management for the future."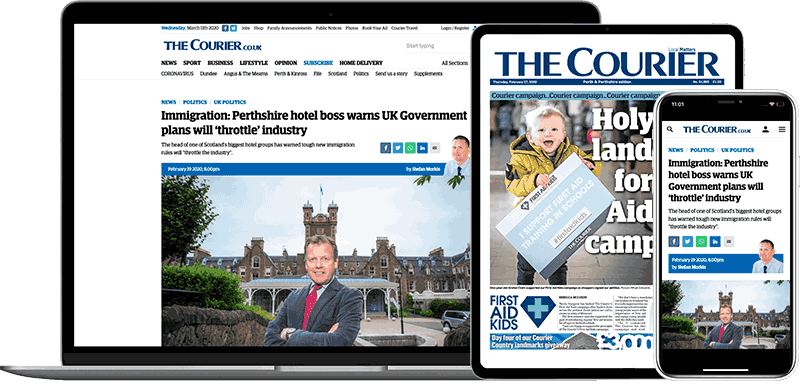 Help support quality local journalism … become a digital subscriber to The Courier
For as little as £5.99 a month you can access all of our content, including Premium articles.
Subscribe