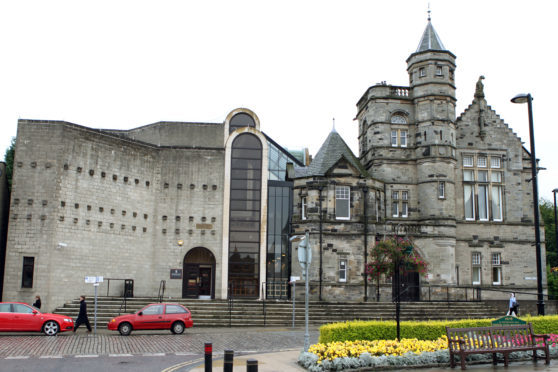 A 26-year-old man has been remanded in custody after a van careered off the road and crashed into a wall in Buckhaven.
Jordan Millar from Kirkcaldy appeared in private at the town's sheriff court yesterday in connection with Wednesday evening's dramatic incident.
He faced a number of charges including assault to severe injury and two charges of being in possession of offensive weapons.
He is also accused of three additional assaults, assaulting a police officer and assault to severe injury.
In addition, Millar is charged with dangerous driving, failing to stop after an accident and resisting arrest.
He is also accused of refusing to take a test to determine if he was under the influence of drugs or alcohol.
Millar made no plea to any of the charges against him and was committed for further examination.
He is due to make a second appearance before a sheriff within the next week.
Police were called at around 5.45pm on Wednesday after a silver Citroen van crashed into a wall on Randolph Street outside Buckhaven Parish Church.
Eye witnesses described their alarm as at least eight police vehicles and an ambulance descended on the street.
A section of the road at the corner of Church Street was cordoned off for some time afterwards.
One witness described the situation as "really hostile".
"The street was filled with police for more than an hour," he said.
"There was an ambulance too. People were worried."