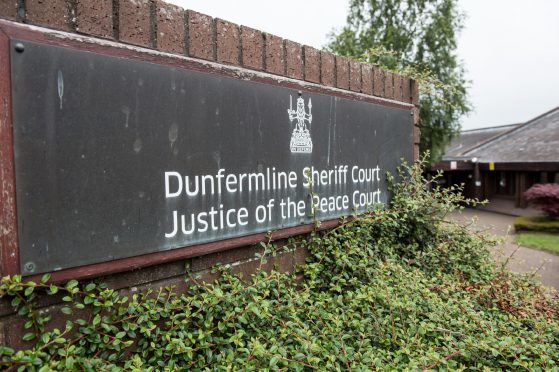 A undetected aneurysm which caused the death of a horse seized from a Fife farm could not have been detected by the owner, a trial has been told.
Veterinary surgeon Martina Stuart gave evidence at Dunfermline Sheriff Court in the case against stables owner Jackie Kemp.
The 53-year-old is accused of causing unnecessary suffering to three horses at Balmule Steading and Wester Deanhead Farm between November 2015 and February 2016.
Miss Stuart told the court she was satisfied with the level of care given to the horses by Kemp and did not believe the elderly animals were emaciated.
She added no one could have known mare Brogan, had an aneurysm in the wall of her bowel which ruptured after being removed from the farm by the SSPCA.
She said: "There would have been absolutely no evidence that this horse had an aneurysm. It is not possible to predict the presence of such a lesion.
"If you knew you had a horse with an aneurysm then you wouldn't do anything to stress it. One would leave it in situ and you would keep the animal as cool, calm and quiet as possible and hope and pray.
"The owner would not have been aware the horse had an aneurysm, the horse would not know it had it.
"There is no evidence to suggest the horse was suffering at the time it was removed.
"After it was removed and the horse did begin to suffer, there is nothing the owner could have done to prevent what was going to happen, from happening."
The court was told Brogan deteriorated over the next two days while in the care of the SSPCA and was euthanised on welfare grounds.
Miss Stuart said the post mortem showed Brogan weighed 400kg at the time of her death and she was satisfied Kemp had acted responsibly in caring for the animal.
She added: "She could not possibly be considered emaciated regardless of her body condition with a weight like that."
She said there was evidence hoof cracks on the horse had been treated and she was adequately wormed.
When asked if another horse, Molly, who was also euthanised on welfare grounds, was emaciated, Miss Stuart replied: "I would not expect a horse that has not been fed appropriately, and of that age, to weigh 500kg."
She added an elderly pony, named Beano, should also not have been removed from the farm and his blood tests had shown no abnormalities.
Defence solicitor Philip McWilliams asked if Kemp had caused harm to any of the seized horses. Miss Stuart replied: "No."
The trial in front of Sheriff Christopher Shead will continue on November 19.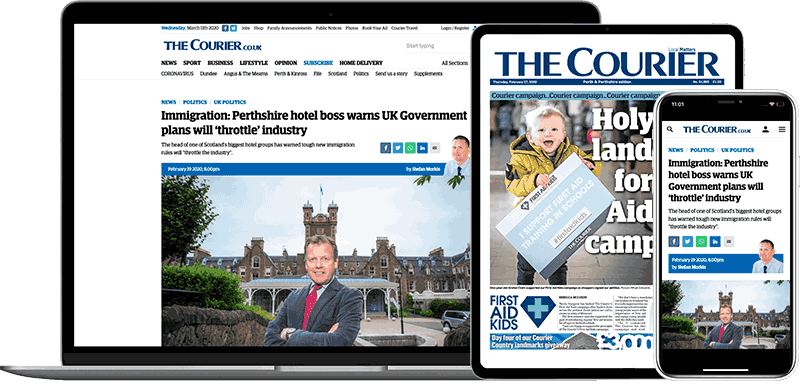 Help support quality local journalism … become a digital subscriber to The Courier
For as little as £5.99 a month you can access all of our content, including Premium articles.
Subscribe