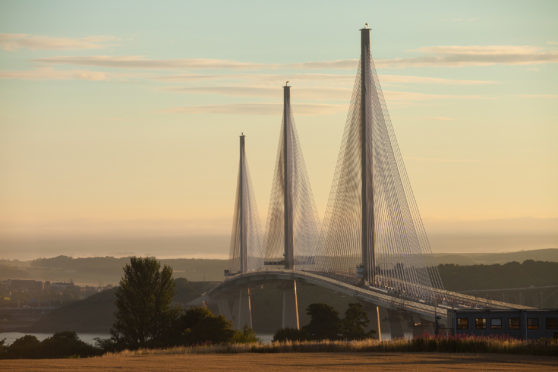 The Forth Road Bridge would have had to close to high-sided vehicles 14 times in the last year but the Queensferry Crossing kept traffic moving, new analysis has revealed.
Statistics released by Transport Scotland before the first anniversary of the new crossing showed it is meeting its primary objective of delivering a more reliable crossing over the Firth of Forth.
The £1.35 billion bridge, the tallest in the UK, opened in a fanfare of publicity on August 30, 2017.
It's main features, including wind shields and hard shoulders, were heralded as key to cutting long delays experienced on its predecessor in times of high winds, accidents and breakdowns.
Industry leaders said the improved reliability was delivering benefits for the economy and businesses as well as commuters.
Analysis of journeys over both bridges has shown the ability to respond to accidents and breakdowns and restore normal journey times has significantly improved since the Queensferry Crossing opened.
While the Scottish Conservatives claimed in June the bridge had "utterly failed" to reduce congestion, the Scottish Government's transport agency said it typically took just an hour to restore normal traffic conditions after an incident on the Queensferry Crossing.
An incident on the Forth Road Bridge could take up to five hours to resolve, resulting in  prolonged and severe delays.
Whereas journey times over the old bridge doubled from 15 to 30 minutes if a vehicle broke down, they only increased by two minutes on the new structure.
The new figures follow the release of normal journey times in June, which showed peak southbound travel times had reduced from 20 minutes to 15.
Off-peak travel times had also been cut by about two minutes each way.
Transport secretary Michael Matheson hailed the latest analysis as further evidence that reliability of journeys across the Forth had improved in the last year.
"This is in sharp contrast to the delays seen in the past on the Forth Road Bridge, where an accident or breakdown resulted in huge tailbacks and much longer journeys over the bridge and the surrounding road network," he said.
"There are clear and significant economic benefits from this reliable crossing for both industry and commuters alike."
Mr Matheson added he understood the frustration of drivers as remedial and finishing work continued on the bridge at night.
Martin Reid of the Road Haulage Association, said the importance of the bridge to the Scottish economy could not be overstated.
"There is little need to disguise the fact that the Queensferry Crossing remaining open during periods that would have closed the Forth Road Bridge has undoubtedly benefited our industry and the Scottish economy in general," he said.
Seauys Leheny from the Freight Transport Association described the crossing's ability to remain open as a "godsend".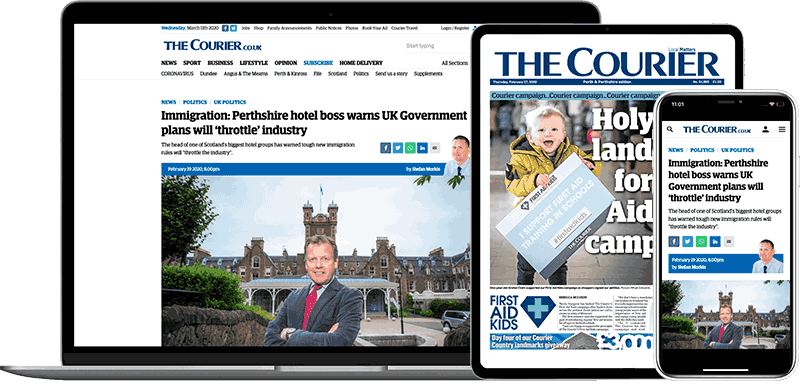 Help support quality local journalism … become a digital subscriber to The Courier
For as little as £5.99 a month you can access all of our content, including Premium articles.
Subscribe