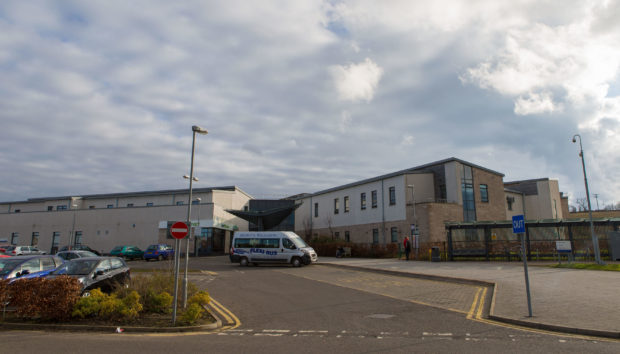 St Andrews University is launching a dedicated student health hub to relieve pressure on the town's GP services.
It is hoped the  innovative £150,000 a year approach, paid for by the university, will cut waiting times for people in the wider community while also meeting student needs.
The move follows estimates that up to 80% of students seeking GP appointments do not actually need to see a doctor.
It is supported by GPs and has been hailed by local politicians as an example of the university "putting its money where its mouth is".
The university-staffed hub based at St Andrews Community Hospital will provide triage and advice, directing any student with a non-emergency health complaint to an appropriate healthcare provider, whether it be a nurse, pharmacist or doctor.
It will run alongside a new bespoke student health app providing advice and local contact points and a student health helpline.
Student clinics operating from the community hospital will offer more than 7,000 additional student appointments each year, while the health centre and university student services will work together to promote good health.
The university's director of student wellbeing projects, Dr Chris Lusk, said: "In the past waiting times have been as long as three weeks for a doctor's appointment but with university investment and the wholehearted co-operation of our local GPs, we are all optimistic that waiting times will be brought right down, assuring appropriate access for students and residents alike."
North East Fife Liberal Democrat MSP Willie Rennie welcomed the initiative.
He said: "This is the university putting its money where its mouth is, making sure students get the health services they need in time and locals are not disadvantaged by the university's growth over the next few years."
SNP MP Stephen Gethins added: "The university should be commended on this innovative approach and significant investment, which is a great example of town and gown working well together."
While the strategy will relieve pressure on frontline NHS services, the university said it remaines concerned about the closure of overnight GP cover in St Andrews, which means people now have to travel to Kirkcaldy between midnight and 8am.
The institution has warned there is a chance an emergency will go unassessed and untreated due to the absence of accessible facilities.
It has offered to discuss the matter further with Fife Health and Social Care Partnership to see how the university can help in retaining out-of-hours provision.
Claire Dobson from the health and social care partnership said: "The student hub is a great initiative which we hope will indeed relieve undue pressure on local GPs.
"We have already met with the university to discuss the Joining Up Care proposals and welcome all their feedback, through meetings and the public consultation process."