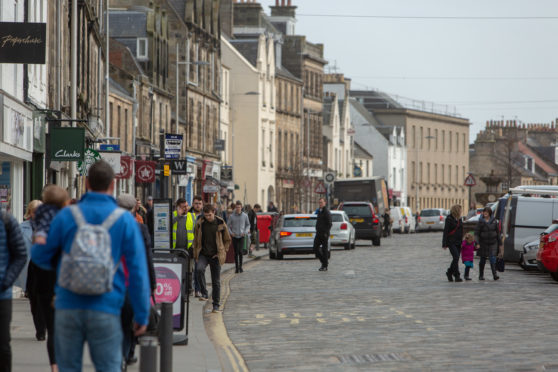 Around one in five houses in the centre of St Andrews are lying empty, new figures have shown.
The data has prompted calls to tackle the ongoing housing crisis in the Fife university town as a matter of urgency.
The National Records of Scotland has identified 636 homes in St Andrews classed as "empty", or 10.5% of the total housing stock in the town.
However, the figure rises to 20% in the town centre specifically, and 17% in the North Haugh, compared with a Scottish national average of just 3%.
The data was compiled by Green MSP for the Lothians Andy Wightman, as part of his review of empty and second homes, and comes amid concerns about  the number of houses of multiple occupation (HMOs) and a general lack of housing for permanent residents and the growing student population.
Mr Wightman's Green Party colleague, Mid Scotland and Fife MSP Mark Ruskell, said: "Housing in St Andrews has become a pressure cooker, with high house prices and high rents making life difficult for students and locals alike.
"New accommodation has not kept up with rising student numbers, and the ongoing HMO moratorium is further limiting options for students.
"This is playing into the hands of unscrupulous landlords, who can charge high rents for poor quality accommodation, knowing many people have no other options.
"To find out so many houses are lying empty in the town is galling. This could be for a number of reasons – houses awaiting renovation, older people who have gone into residential care, or parents who have bought flats for students who are no longer at the university and haven't got round to renting them out.
"We need to urgently look at these reasons and come up with a plan for bringing as many of these homes as possible back into use."
Mr Ruskell intends to meet with Fife Council's empty homes officers to discuss an action plan to tackle the issue.
The St Andrews Student Association has been campaigning against the moratorium on HMOs which has been effective in the centre of the town since 2011.
Paloma Paige, student association president, said students who choose to move into private accommodation face stress and uncertainty every year and the HMO moratorium was making the situation worse.
"What first-hand accounts bring to light is more multiple bedroom flats/houses are being rented out as one bedroom and two bedroom flats which avoid HMO licensing, as well as artificially diminishing the housing stock in St Andrews," she said.
"High demand and low supply has been met with increasing rents and worsening conditions.
"In this context, it is ever more imperative that the statistics for empty homes be thoroughly analysed and discussed.
"I think that for St Andrews to thrive as a well-balanced town which is welcoming to all members of the community, regardless of income background and permanence, the town needs to utilise its limited space creatively and wisely."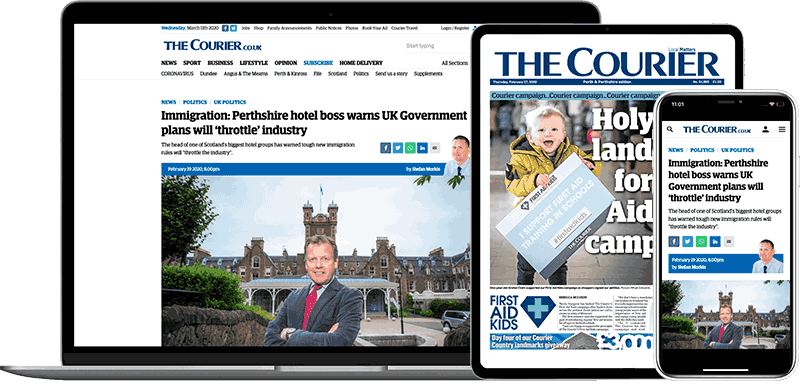 Help support quality local journalism … become a digital subscriber to The Courier
For as little as £5.99 a month you can access all of our content, including Premium articles.
Subscribe