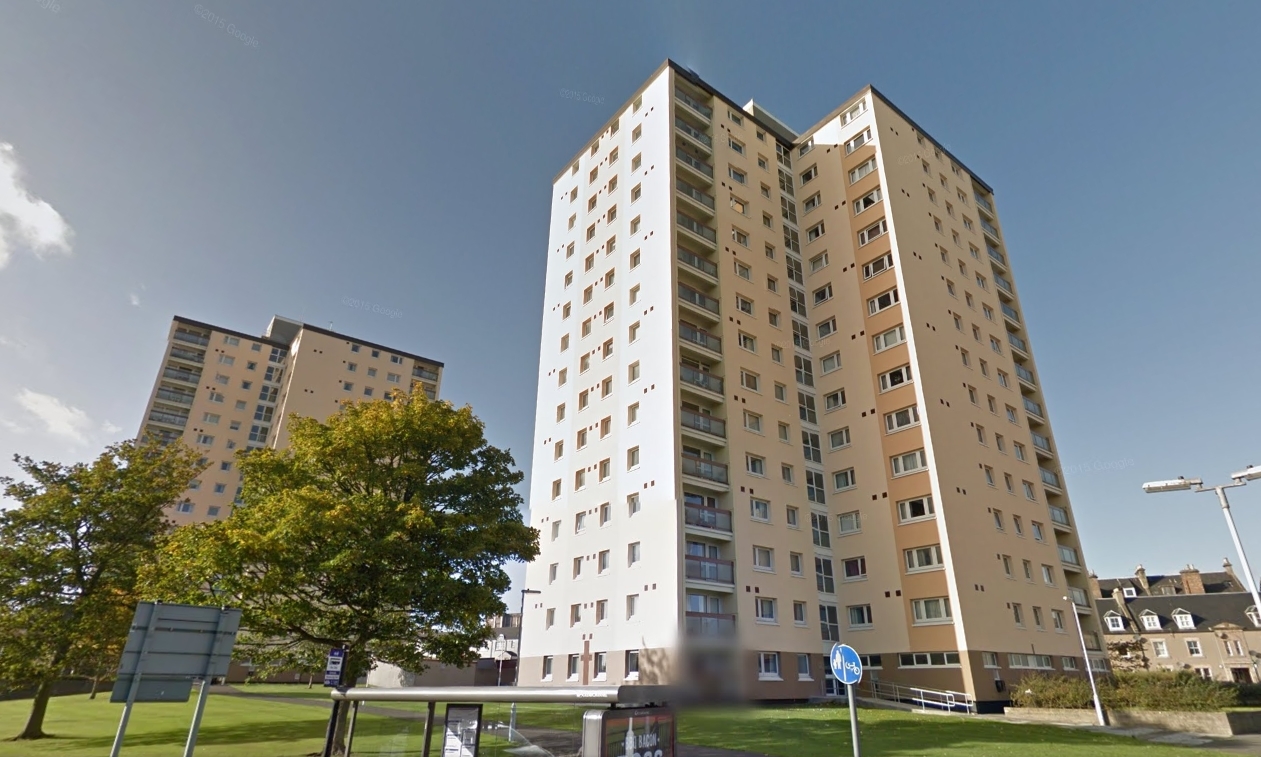 Fife Council has insisted its high-rise cladding is safe despite some buildings not meeting the recommendations of Scottish Government fire safety experts.
The authority provided the reassurance to tenants after Courier investigation found the external wall insulation used for some tower blocks in the Kingdom met the British equivalent of the European safety class B rating.
The Scottish Government-appointed working group set up in the wake of the Grenfell tragedy in June last year recommended A2 or better.
Fife Council's head of housing John Mills said all cladding systems met current building standards and were either fire retardant or fire resistant.
Eight of the council's 12 multi-storey blocks were clad between 2012 and 2015, at Broomhead Drive, Dunfermline, Ravenscraig, Kirkcaldy, and Swan Court and Memorial Court, Buckhaven.
It is understood non-combustible A1 rated mineral wool cladding is used in Kirkcaldy's Ravenscraig and Broomhead Drive in Dunfermline.
However, combustible B-class phenolic board cladding is in place at Swan and Memorial Courts in Methil. Fife Council never communicated this information to The Courier during multiple exchanges and requests for comment on the issue.
Mr Mills said: "We will never forget the Grenfell tower fire and the lives lost in that tragic event.
"Here in Fife we've been working with our tenants to reassure them that they are safe in their homes and backed that up with rigorous testing and inspections to underline the safety of the materials used to clad our buildings.
"Our buildings are safe and meet current building standards requirements in Scotland.
"However, we are not complacent in relation to the need for effective fire safety and we are working to enhance standards beyond the current building standards requirements.
"We've visited all of our tenants and residents to offer face to face advice and discussions about any concerns and it's been heartening to hear that people are reassured."
Angela Johnston, who lives in the Ravenscraig flats and is chairperson of the blocks' residents association, said the council had dealt with concerns "very efficiently" and she felt "very safe" in her home.
Councillor Judy Hamilton, chair of the council's community and housing services committee, pledged that any further action required when the findings of the Grenfell public inquiry are published would be taken.
She commended housing service officers and said: "In the meantime we are committed to ensuring the highest standards in our multi-storey flats and the best living environment for our tenants and residents."
Kirkcaldy North councillor Neil Crooks, a retired firefighter, said the report had reignited the fear factor and insisted there was no need for residents to be frightened.
He said: "We should take some comfort from the fact we have, effectively, a clean bill of health from the investigations that went on very, very swiftly in Fife.
"We use the highest standards in Fife and always have done."
Action taken or planned by the tower block review group set up by Fife Council includes installation of sprinkler systems, upgrading of doors, connection to the Scottish Fire and Rescue Service and replacement of tumble driers in laundrettes.