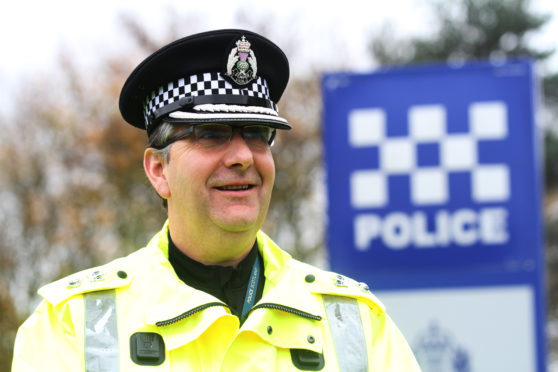 A targeted effort to address the number of missing people in Fife has paid dividends, according to the latest figures.
Police Scotland pledged to tackle the situation towards the end of last year amid concerns officers and partner agencies were having to deal with an average of 12 'misper' reports every day in the Kingdom, causing a huge drain on resources.
The concerted campaign also came after the high-profile and tragic case of Kirkcaldy teenager Libbi Toledo, who was found dead following a nine-day search last September.
New statistics for the period between April and June 2018 have revealed there were 193 fewer missing person reports in comparison to the same period last year in Fife.
The 16% reduction has been warmly welcomed, with the efforts of a multi-person missing person working group which was set up in December last year contributing to the success.
Chief Superintendent Colin Gall, who officially retired from his post on Friday was delighted with the outcome.
"As the Divisional Commander for Fife, I would like to take this opportunity to sincerely thank the hard working men and women of Fife Division who provide a dedicated, professional and focused service and work tirelessly, along with our partners, to make the communities in Fife as safe as possible," he said.
"As I prepare to depart from Police Scotland on retirement and Superintendent Derek McEwan taking over as the new Divisional Commander for Fife, I know that I am leaving the policing of Fife in the charge of so many capable people.
"It has genuinely been a privilege and a pleasure to be the Fife Divisional Commander and I would like to express how much I have enjoyed my time working here alongside all our staff, our partners and the communities."
Other statistics year-on-year revealed a 7% cut in anti-social behaviour, a fall in vandalism by more than 6.5%, and the number of people charged under the Misuse of Drugs Act rising from 330 during the first quarter of 2017 to 358 for the first quarter of this year.
The total number of casualties fell from 100, to 89, representing a decrease of 11%. In addition, the number of fatalities has halved, with one death on the roads having occurred in comparison to the two, which were reported last year.
What the figures also show, however, is that crimes of violence and so-called 'acquisitive' offences have all risen from the first quarter of last year.
Shoplifting incidents rose from 492 to 579, although detection rates also went up from 81.9% to 84.3%, and a total of 58 more fraud offences were reported.
Over the past five months, police and partners have stopped 12 suspicious transactions worth over £68,000 from being processed.
While serious assaults have fallen by 18.2%, which equates to 14 less charges, minor assaults and attempted murder incidents have risen by 2.7% and 50% respectively.
Analysis of reported sexual crime in the Kingdom shows that 109 fewer sexual offences were reported to police during April to June 2018, compared to the same period of 2017. A further positive for the region is that detection rates for sexual crime have also risen by almost 2% this year.
Mr Gall said: "It is extremely encouraging to see significant strides being made in terms of arresting more people for drug crime, housebreaking and sexual offences; while at the same time witnessing a reduction in antisocial behaviour, vandalism and serious or fatal road collisions.
"However, we recognise the need to dedicate even more focus to talking violent crime, as well as shoplifting, to reduce the number of these incidents arising."