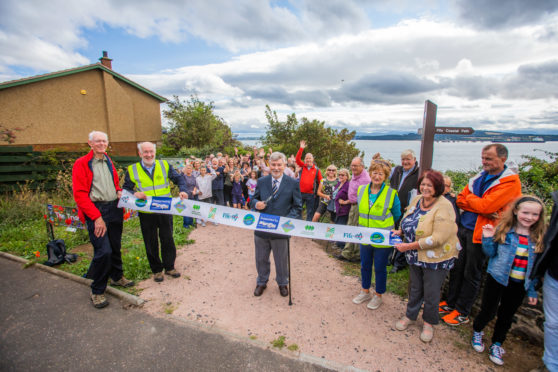 A section of the Fife Coastal Path has officially reopened after a £32,000 refurbishment.
The five-week project has seen improvement works carried out on the trail where it runs through Dalgety Bay between Lumsdaine Drive and The Inches.
The woodland path has been widened in sections, resurfaced and new signage has been erected in a bid to make the area more appealing for visitors.
An outdoor classroom for children at the new Heritage Viewpoint has also been developed and access created to Bathing House beach.
The Dalgety Bay Community Woodlands Group, made of up volunteers, managed the project and have issued a heartfelt thank you to the organisations who funded the upgrade.
Vice chairman Alan Brown said: "We're a charity and we manage the woodlands on behalf of the community and part of the coastal path run through them.
"We saw the potential of upgrading the path because the steps and things weren't great.
"We wanted to try and improve the area for the local community. We've resurfaced the whole section.
"Some parts of the path had gone down to about 800 cm or 700 cm wide and the path is now 1.8 metres wide.
"We've put new drainage in, we've erected new signage telling them about the woods and an interpretation board talking about the area.
"There is now a new area within the woodlands called Heritage Viewpoint. It's an outdoor classroom for children and we've put a memorial bench in as well.
"We've also just sewed the seed for all the wildflowers. We've also created access down to Bathing House beach. We've put in a boardwalk so everyone can get access to it.
"We believe that it could hopefully become an award winning beach eventually now that we have the access to it."
Mr Brown thanked the Fife Environment Trust, Scottish Landfill Communities Fund, Fife Coast and Countryside Trust and Fife Council for making the project possible by investing vital funds.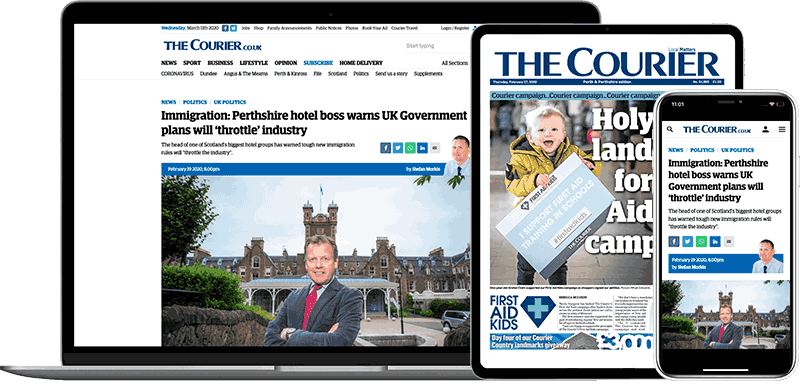 Help support quality local journalism … become a digital subscriber to The Courier
For as little as £5.99 a month you can access all of our content, including Premium articles.
Subscribe