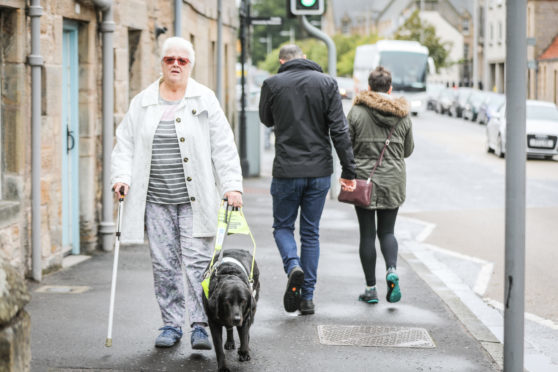 A blind woman says she is fearful of walking around town after being repeatedly barged by people looking at mobile phones instead of where they are going.
Catherine Rowe said smartphone users unaware of what was going on about them are a danger to herself and others, including people in wheelchairs and parents with children in pushchairs.
After being almost knocked to the ground on Friday by a man who was concentrating on his device, the St Andrews pensioner urged people to put their phones away while walking in busy, public places.
Mrs Rowe, 77, told The Courier: "I had an altercation with someone and nearly fell to the ground.
"People are not thinking about anything but themselves and their phones."
Mrs Rowe, who has a guide dog and a white stick, has only 1% to 2% vision.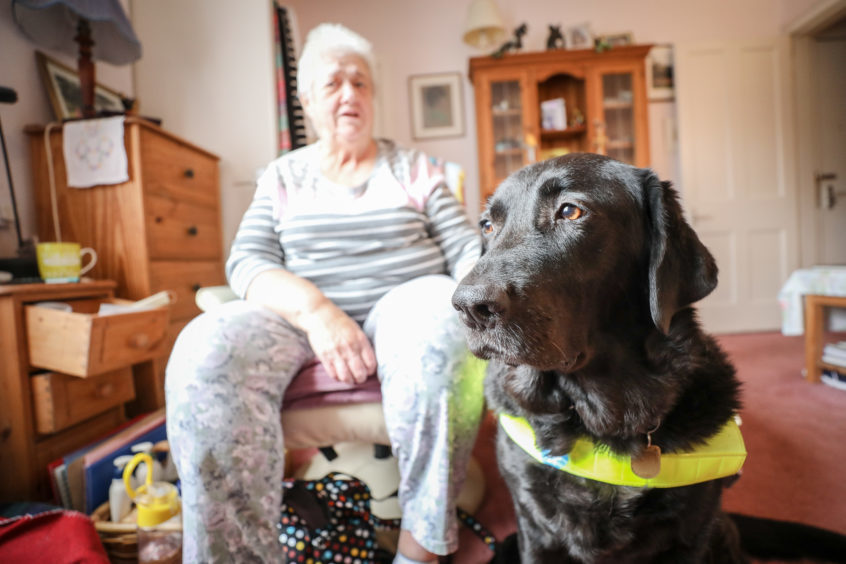 She said she has collisions or near misses with other pedestrians almost half the times she ventures from her home in the town centre into the surrounding streets.
People of all ages, she said, were guilty of being dangerously distracted by texts, messages, phone calls and social media.
Mrs Rowe said: "I want to get out and about as I had a big back operation and it is important that I keep moving.
"But sometimes I think I can't go out because I'm not confident enough because of all these people around.
"People have their heads in their phones and my dog will go round them but they will walk straight into us."
Carl Hodson, chief executive officer Fife Society for the Blind, said: "For any person with a visual impairment moving around busy streets and negotiating both people and street furniture can be extremely daunting.
"At Fife Society we help teach the skills for people to maintain their independence, but we do also rely on the goodwill of others.
"No one intentionally bumps into others, but it is easy to forget that within our community there are many people with sight loss for whom a walk down the street is not as straightforward as it sounds."
The Guide Dogs charity's equivalent in Australia launched a campaign called Eyes Up several months ago, on the back of research into the hazard caused to cane users by mobile phone distraction.
Guide Dogs Australia found about half of white cane users had in the last two years been knocked over, injured or had their cane broken by someone bumping into them.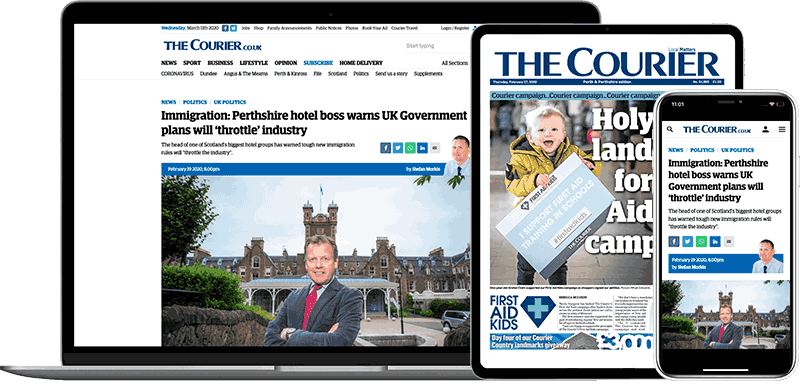 Help support quality local journalism … become a digital subscriber to The Courier
For as little as £5.99 a month you can access all of our content, including Premium articles.
Subscribe