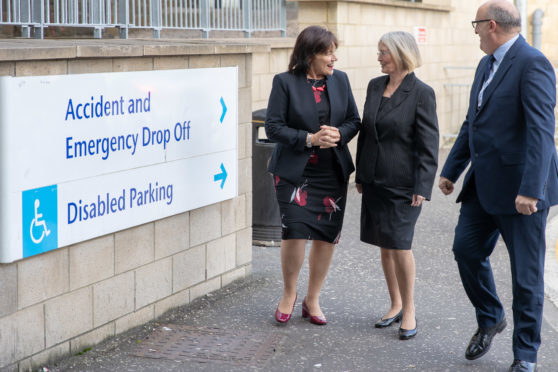 NHS boards in Fife and Tayside have been granted an extra £1.38 million to help them cope with winter pressures.
The winter resilience funding, almost £640,000 for Fife and close to £738,000 for Tayside, was announced by Health Secretary Jeane Freeman at the Victoria Hospital in Kirkcaldy.
Some £10m will be shared by NHS boards across Scotland to help get patients home over weekends when there are traditionally fewer discharges leading to a backlog on Monday mornings.
It will also help boards plan staffing over the Christmas holidays, ensuring admission and discharge rates can be maintained, and to better use community pharmacies.
NHS Fife has studied its response to the challenges of last winter, the worst in 25 years, in planning for the coming winter.
The impact of the extreme weather in March added to the pressures of a flu epidemic and high number of broken bones, created unprecedented demand on the region's health service.
Ms Freeman said: "We know winter creates particular pressures on our health and social care system.
"It's important that we're well prepared and that's why we are allocating funding earlier than ever before.
"This investment will ensure boards can put appropriate plans in place, particularly to make sure people are discharged in a timely way when it's safe to do so, and that the right staff are in place throughout the system.
"Here in Fife I've seen how they used their extra winter funding last year to maintain performance levels and reduce delays.
"There are many examples of good practice like this across the country and it's important these are shared and learned from."
NHS Fife chair Tricia Marwick said the board had reviewed its response last winter as part of its plans for the coming months.
She said: "Last winter was an extremely difficult period. At NHS Fife we are extremely proud of our staff and how they responded to the annual challenges of the winter period compounded with the impact from the Beast from the East.
"We are confident that our plans for this winter, working in partnership with Fife Health and Social Care Partnership, will serve the people of Fife well and the lessons learned and experience gained from 2017 will ensure that we continue to deliver our frontline services and elected programme over the winter period."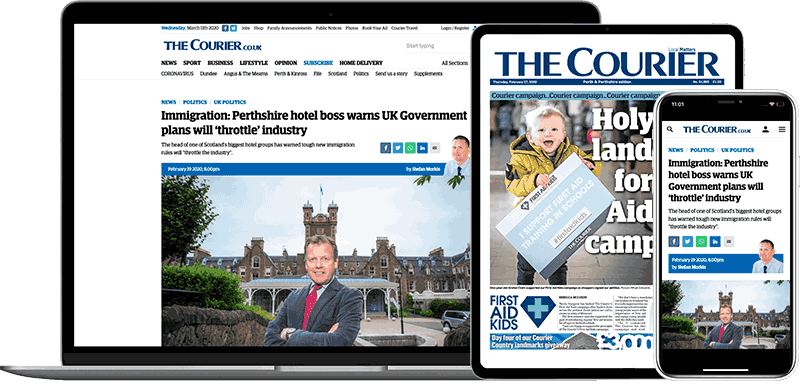 Help support quality local journalism … become a digital subscriber to The Courier
For as little as £5.99 a month you can access all of our content, including Premium articles.
Subscribe