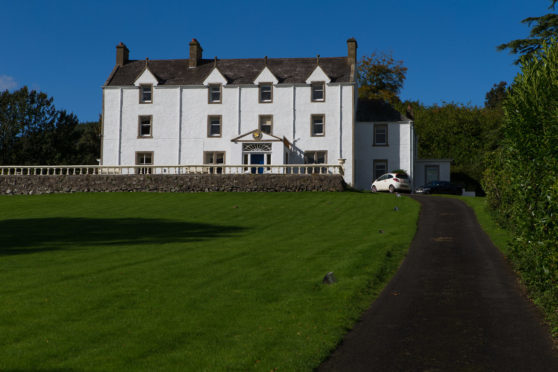 Local people tried to get a temporary stop order imposed on a Fife wedding venue amid fears hundreds of terrified cattle could stampede.
Villagers in tranquil Luthrie urged Fife Council to call a halt to marriages at Carphin House just days before a couple were due to celebrate there.
They say they have suffered noise, traffic problems and antisocial behaviour from parties held in teepees and marquees, and there are concerns for public safety and animal welfare due to the distress caused to herds at Lower Luthrie Farm.
Cows have breached their fences, it was claimed, posing a potential danger if they headed towards the venue or the road.
Fife Council has served enforcement notices on owners of the venue after a certificate of lawfulness to host events was refused but ruled out a temporary stop notice.
It said action should be fair and proportionate and that it had been mindful of the impact on those who had booked weddings.
A wedding is to be held on Saturday and another later this month at Carphin House, which is also at the centre of a legal battle with the owners of Lower Luthrie Farm over the access road to the C-listed property.
Cupar councillor Tony Miklinksi said villagers would suffer further intrusion of their privacy if weddings continue at the venue.
He said: "They are genuinely distressed, there were people in tears when I went to hear their concerns.
"It's not just the noise pollution which affects people in the silent hours, there has been antisocial behaviour from guests leaving in the early hours of the morning who are behaving badly in the village while waiting for taxis."
Carphin House owner Ian Macallan said an appeal had been lodged against the refusal of the certificate of lawfulness and that the staging of weddings was "most certainly not" a public health risk.
He said: "I am truly saddened by many of the remarks we have read recently.
"This appears to be a blatant attempt to scaremonger and cause unnecessary worry for couples who are excited about spending one of the best days of their lives with us."
The certificate was refused as the site was deemed to be within the curtilage of the house, meaning planning permission was required.
Mr Macallan said: "Our current marquee spot has been used historically for years without issue, however in the long run we have 15 acres of land and numerous other locations that we can utilise without being in the curtilage."
Laura Arbuckle, of Lower Luthrie Farm, declined to comment.
Pam Ewen, senior manager in planning for the council, said: "We are aware of the concerns of individuals within the community in respect of planning, light and air pollution, and animal welfare.
"Planning permission was refused recently for a domestic outbuilding and a certificate of lawfulness was refused for the temporary use of the grounds at Carphin House as a wedding venue.
"Any enforcement action we take has to be appropriate and proportionate to the scale of the breach."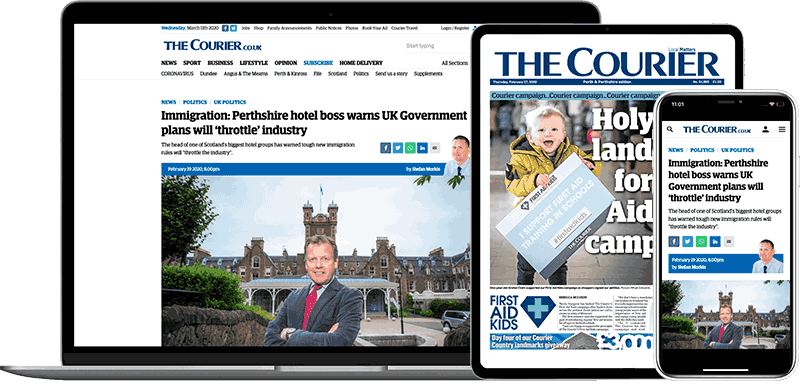 Help support quality local journalism … become a digital subscriber to The Courier
For as little as £5.99 a month you can access all of our content, including Premium articles.
Subscribe