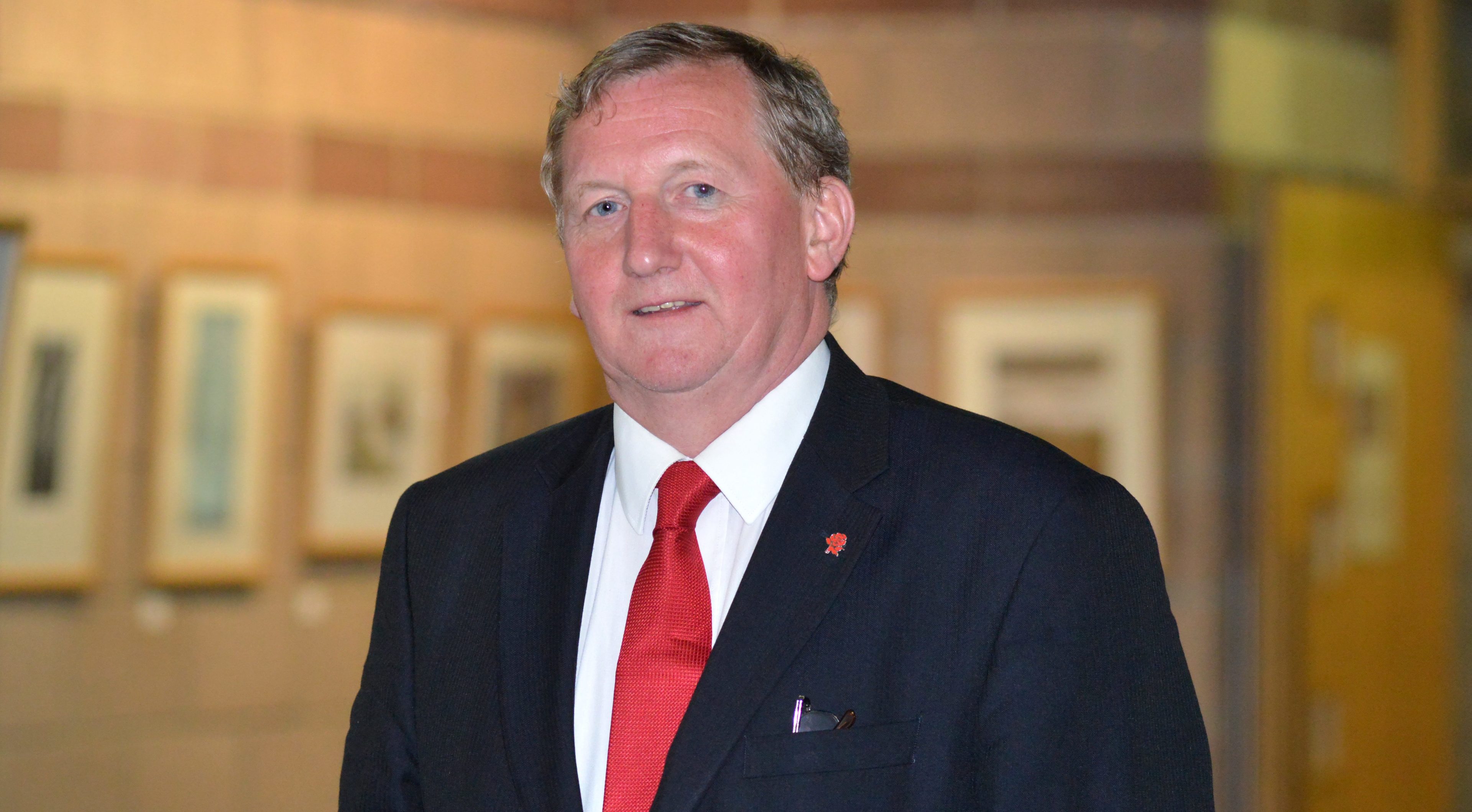 Deputy First Minister John Swinney has been urged to step in and stop "unacceptable" cuts to Fife's secondary school budgets.
Fife Labour MSP Alex Rowley called on the education secretary to examine the depths of the cuts and work with Fife Council to find an alternative way forward.
Speaking in a debate in the Scottish Parliament on the SNP Programme for Government, Mr Rowley said headteachers in secondary schools across the region were having to consult on how to make hundreds of thousands of pounds worth of savings.
More than £2.3 million is being slashed from high school budgets over the next two years and, while some schools will see an increase in funds, Madras, Balwearie and Bell Baxter each have to cut more than £300,000.
Mr Rowley said: "Even in the time of fiscal austerity, education is more than just an expense.
"The fact is that 17 of the 19 secondary schools in Fife have been told to make cuts that amount to over £2.3m over two years and you cannot do that without impacting on the education of pupils."
Speaking after the debate, he added: "I do hope that John Swinney in his role as education secretary will work with Fife to stop these horrendous cuts to pupil's education.
"I have also pointed out to the leadership of Fife Council that the council has over £27million of uncommitted savings in their accounts.
"They say this is for a rainy day, I say it is very much raining in Fife secondary schools and they should use £7m of this to offset these cuts over the next three years and use that time to find an alternative way of dealing with failed Tory austerity."
Mr Swinney said the Scottish Government had implemented a policy of empowering schools.
"A substantial amount has been achieved but there are always further challenges government has to face and address," he said.
"Through investment in pupil equity funding and the attainment fund, we are focused on ensuring children and young people who have the greatest challenges in life are able to receive the best educational support to enable them to overcome the burden of poverty.
"We are putting in targeted resources to help them overcome these challenges."
Fife Council's head of education and children's services, Shelagh McLean, said the authority would continue to work with schools and trade unions to ensure school budgets are allocated fairly.
"As always our focus is on the best possible outcomes for children and young people and their future life chances," she said.