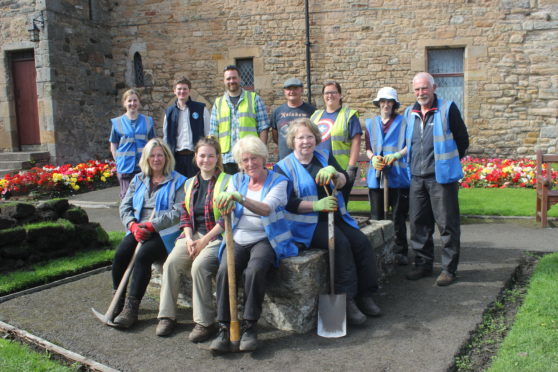 Local volunteers hope to unearth the secrets of a 14th century friary in Inverkeithing.
The town's Friary Gardens are being dug up in an attempt to find out more about the Franciscan friary which once stood there.
So far, the excavations have started to reveal the outline of the old friary walls and Fife Council's archaeologist Douglas Speirs believes burial sites could yet be discovered.
It is possibl monks could have been laid to rest in the grounds of the friary, as well as local residents.
"It's entirely possible there were burials on the site," said Mr Speirs.
"Often they offered a burial service to the local population who were prepared to make a donation."
Mr Speirs is overseeing a team of professional archaeologists from North Light Heritage who are being helped by local residents during the dig, which finishes next Monday.
"The excavations provided a rare and exciting opportunity for local people to make a very real and significant contribution to our understanding of medieval Fife," he said.
Documentary evidence relating to Inverkeithing's Franciscan friary is limited and surprisingly little is known about the site.
What is known is that in 1346, King David II received a papal bull – a charter issued by the Pope – from Pope Clement VI granting his blessing for the foundation of the Franciscan Friary at Lanark, a friary that had earlier been founded by his excommunicated father, King Robert the Bruce.
This bull also granted permission for another Franciscan friary "in another place far from attack", with southern Scotland being ravaged by the English.
This other place was Inverkeithing.
The only building to survive is the friary's guesthouse or hospitium, which stands in front of Inverkeithing Civic Centre. It operated as the friary's guesthouse, providing accommodation for the many pilgrims that passed by on their way to the shrines of St Margaret at Dunfermline and St Andrew at St Andrews.
After the Reformation in 1560, the Friary was appropriated by the Inverkeithing Burgh Council and quickly fell into neglect, the buildings being robbed of their slates and stones and systematically demolished until nothing above ground remained.
The friary site was purchased by the Invekeithing Burgh Council in 1932 using Common Good funds and, in 1936, the Friary Gardens were opened to the public – a recreational greenspace which originally included a tea room, aviaries and playpark facilities for children.
---
>> Keep up to date with the latest news with The Courier newsletter
---
The excavations are being delivered by Fife Coast and Countryside Trust (FCCT) as part of its Fife Pilgrim Way project, a long-distance walking route across Fife, opening in March next year.
Chris Broome, chief executive officer of FCCT, said: "The archaeological excavations would do much to enrich the heritage offering of the new route."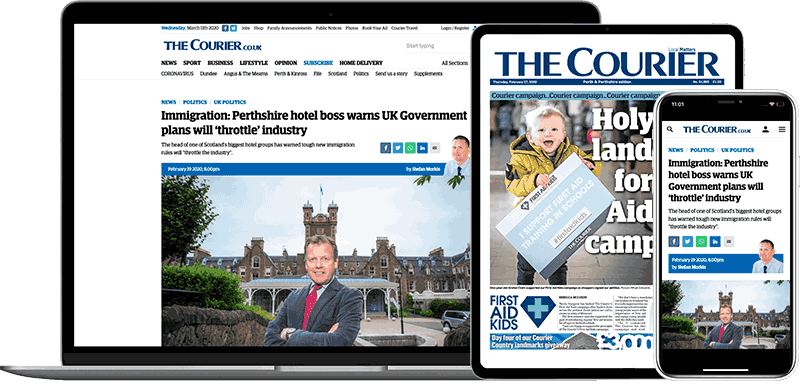 Help support quality local journalism … become a digital subscriber to The Courier
For as little as £5.99 a month you can access all of our content, including Premium articles.
Subscribe