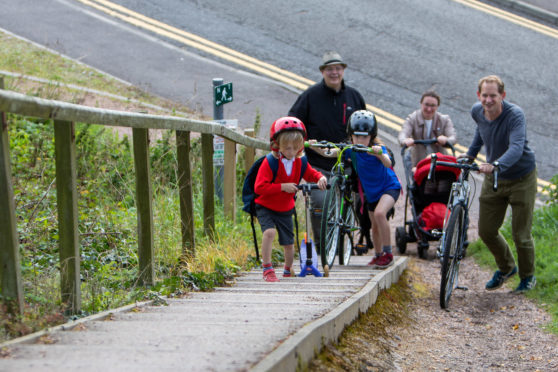 New routes to schools in the Tay Bridgehead area could boost pupil safety and encourage more children to cycle and walk.
UK travel charity Sustrans has pledged funding to create paths between the Tay Bridge, Newport Primary School, Waterstone Crook and Wormit Primary School.
The group is planning a feasibility study on the options. It will also consider proposals brought forward by the North Fife Cycling group, which campaigns for safer routes.
The move has been welcomed by local Liberal Democrat councillor Jonny Tepp.
"This is excellent news," he said.
"We know that being active has mental and physical health benefits.
"We also know that parents and children won't walk or cycle to school if they don't feel safe."
He said the Sustrans Route to School fund provided a fantastic opportunity for Fife Council to boost healthy lifestyles — and to boost the area's appeal to visitors.
"We also believe there is a real opportunity here for us to link into national cycle routes in Tay Bridgehead and enhance cycling tourism," added Mr Tepp.
A North Fife Cycling spokesperson said the group was also optimistic about the feasibility study, adding: "We have been campaigning for safer cycling infrastructure and believe that this route is an exciting prospect.
"We have fantastic Bikeability programmes at both of our local primary schools and we believe these routes could lead to an upsurge in local cycling."
Safer Routes to School funding supports developments around school catchment areas and clusters to make it easier for pupils to walk, scooter and cycle to school safely.
Projects are expected to promote active travel on the school run, and should also engage the whole school community to get involved in activities.
A Sustrans spokesperson said discussions with Fife Council were ongoing and the feasibility study would look at improving the links to both Wormit and Newport primaries and the potential for links to the park and ride at the Tay Bridge.
"Sustrans is supporting Fife Council to submit its application for this project," the spokesperson added.
"The necessary research and design work is expected to be carried out through the Sustrans Safer Routes to Schools fund, which is part of the Scottish Government-funded Community Links scheme."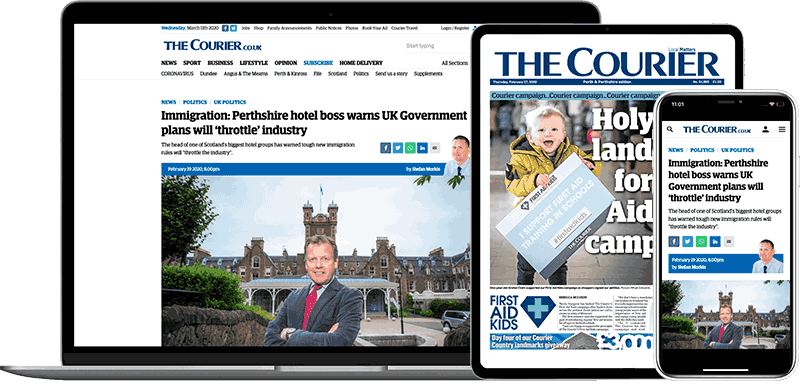 Help support quality local journalism … become a digital subscriber to The Courier
For as little as £5.99 a month you can access all of our content, including Premium articles.
Subscribe