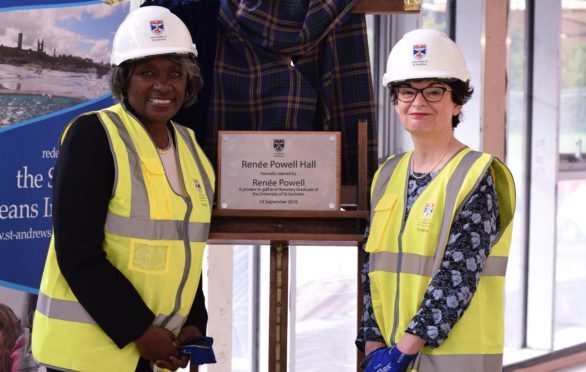 Golfing legend Renee Powell has unveiled a plaque to celebrate the opening of a new St Andrews University student hall of residence named in her honour.
Powell Hall, a five-storey building next to Agnes Blackadder Hall, is part of a £70 million investment in student accommodation by the university.
Overall, this will create 900 new bedrooms over and above the 4,000 that the university already provides.
Powell is an American professional golfer and the second African American woman ever to play on the Ladies Professional Golf Association tour.
Beginning her professional career in 1967, she played in more than 250 tournaments around the world.
Since 1980 she has taught golf across the globe and is currently head professional golfer at Clearview Golf Course in Ohio.
She is known for her work to attract more young female golfers to the sport and in 2008 she was awarded an honorary doctorate by St Andrews.
"To be a part of one of the most prestigious universities in the UK by having a hall of residence bearing my name is indeed an honour," she said.
"It is a truly historic and awesome occasion for a renowned university to recognise a black American female golfer in this manner.
"I have always considered myself to be a citizen of the world and I guess now I will forever be remembered as such. I am truly humbled."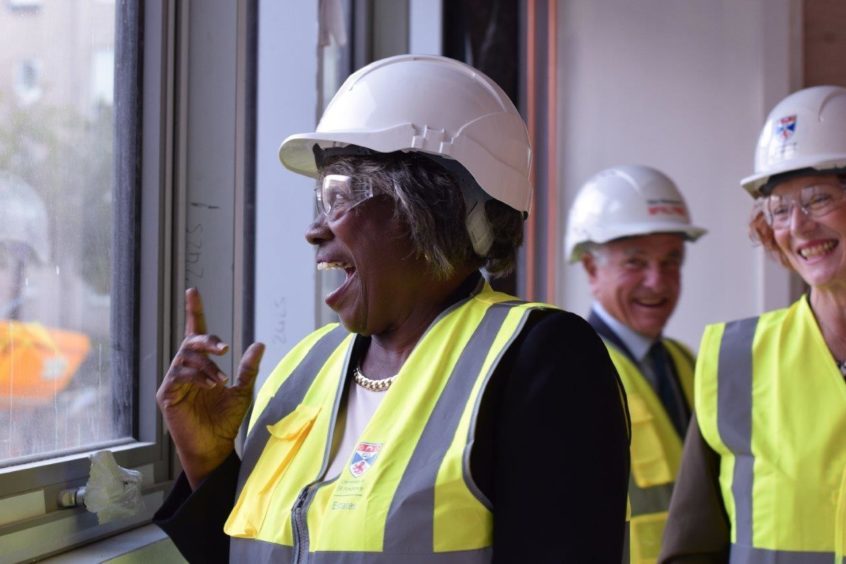 Principal Professor Sally Mapstone said: "Renee Powell Hall offers us a wonderful opportunity to share the story of an exceptional woman and I am utterly delighted Renee is here for this celebration.
"Renee is an icon. Her story, her demeanour, her enthusiasm, and generosity of spirit uplift everyone who encounters them, and the university is proud to name this new student hall of residence after her."
Powell Hall is due to be open to students next month.
Another new student residence, Whitehorn Hall, is named after the British journalist Katharine Whitehorn.
It is also due to open next month.