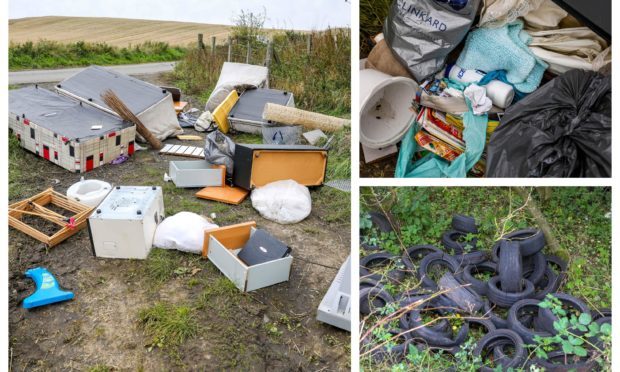 Fifers have been urged to name and shame fly-tippers who illicitly dump commercial waste after one of the most shocking cases seen in the kingdom in recent years.
Following the discovery of what appears to be items from a house clearance in countryside in Kinghorn, Councillor Ross Vettraino has asked local residents to do some detective work.
The SNP convener of the environment, protective services and community safety committee said: "This is waste that could have been legitimately tipped at one of the 11 recycling centres in Fife.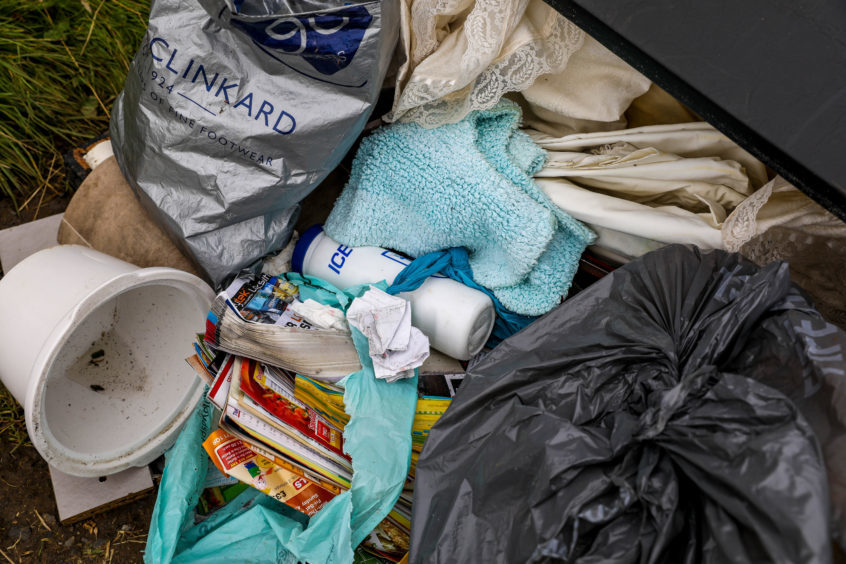 "It's possible that some commercial operator said to somebody that they would take the waste and then charged money for its disposal before dumping it at the roadside to save themselves the cost of tipping it at one of the sites.
"If anyone knows who that was, the council would take action."
Mr Vettraino said such irresponsible disposal of waste costs Fife taxpayers £1.5 million a year.
"That's £1.5m that could go to other services such as education and social work," he added.
Fife Council clamped down on illegal dumping of commercial waste at its recycling centres by introducing vehicle number plate recognition technology and height barriers to enforce permit checks.
The move was to ensure commercial operators did not dump items without purchasing a recycling permit.
However, the move has been blamed for a rise in fly-tipping.
Conservative councillor Kathleen Leslie stressed there was "no excuse" for fly-tipping but added: "It has been said there's a link to increased restrictions at recycling centres.
"Maybe the penalties for fly-tipping need to be a little bit steeper as well."
She added that there had also been complaints about decreased opening times at recycling centres.
The jumble found at Kinghorn includes a divan, sofa and chairs, a chest of drawers, microwave and television.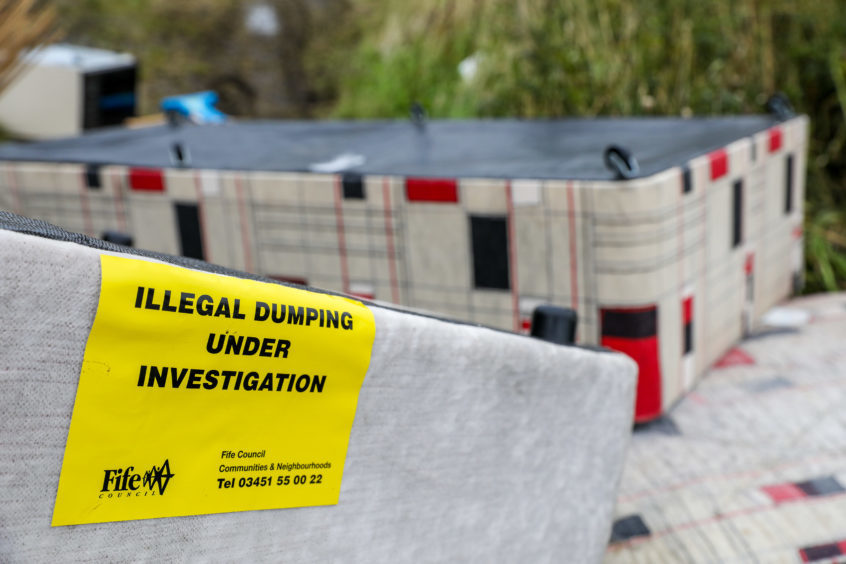 Dog walker Billy Baldwin, who discovered the unauthorised cowp on Thursday, said: "It's definitely increasing. Just further down the road there's approximately 50 tyres, and a few months back the same spot was used as a tyre dump."
Local Labour councillor Gordon Langlands, who sits on the environment, protective services and community safety committee, said: "What we are seeing is people dumping in the countryside and at recycling points which are not meant for large items.
"We're keeping an eye on it at the moment."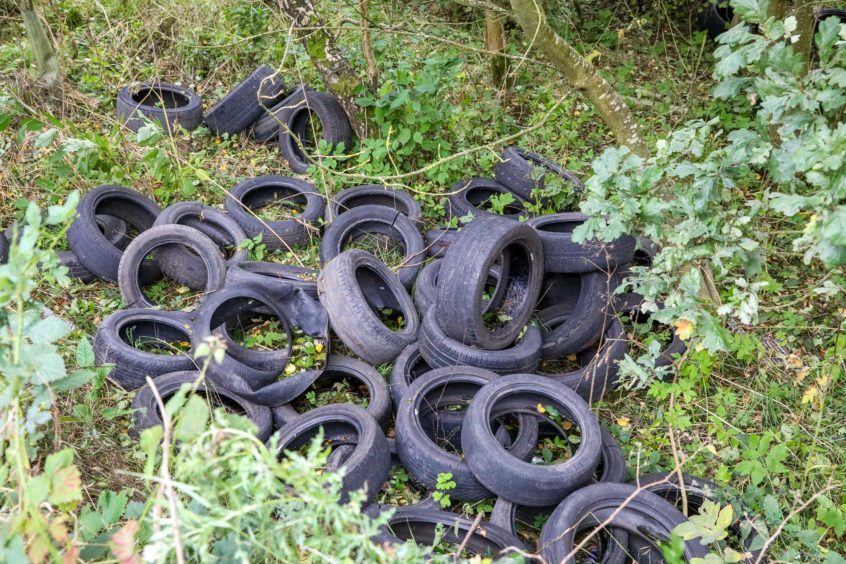 Dawn Jamieson, safer communities team manager, urged members of the public to report fly-tipping at www.fifedirect.org.uk/flytipping or by calling 03451 55 00 22.
"We are investigating this fly tipping incident following a complaint," she said.
"There's no excuse for this blatant disregard of the law and of our outdoor environment. Anyone dumping waste illegally can be issued a fixed penalty notice of £200.
"Major offenders may be referred directly to the Procurator Fiscal and could incur fines of up to £40,000."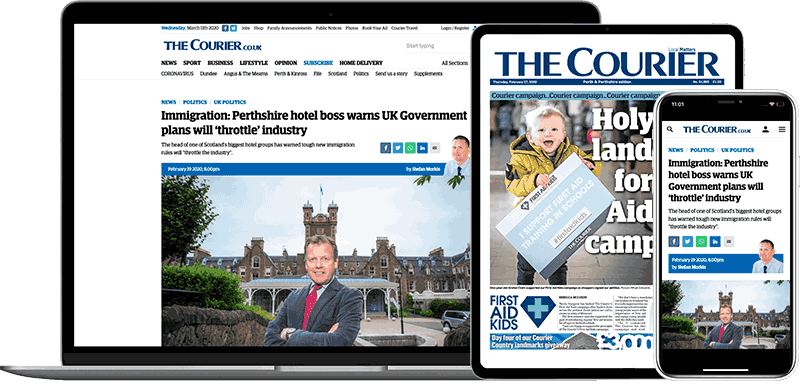 Help support quality local journalism … become a digital subscriber to The Courier
For as little as £5.99 a month you can access all of our content, including Premium articles.
Subscribe