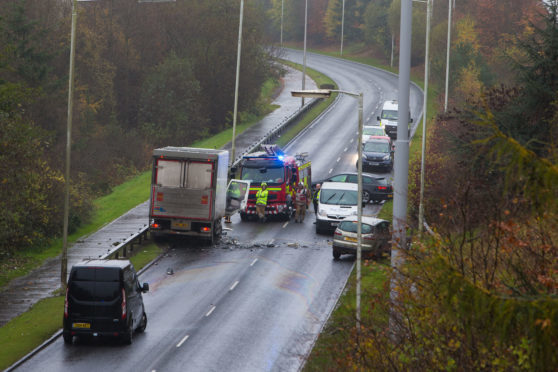 A Falkirk man has admitted causing a horrific head-on crash after succumbing to a coughing fit behind the wheel on a busy Fife road.
Lawrence Mitchell appeared at Kirkcaldy Sheriff Court where he was due to stand trial accused of dangerous driving following the crash on November 20 2017.
The 34-year-old pled guilty to a reduced charge of careless driving and admitted failing to keep proper control of his silver Ford S-Max, which collided with a lorry on Oriel Road.
Mitchell, a four-year-old boy and the driver of the lorry, were all taken to hospital following the collision for treatment to serious but not life-threatening injuries.
Fiscal depute Alistair McDermid said Mitchell had told police officers he had been distracted by the child making funny noises before becoming light-headed following a coughing fit.
Mr McDermid said: "The incident occurred at around 9.40am on November 20 2017. Witness Andrew Black was driving at the locus.
"The accused was also driving in the area. He was driving a silver Ford S-Max and had a four-year-old child in the rear nearside passenger seat.
"Other witnesses driving on the northbound carriageway observed the accused's vehicle move across the central reservation and into the path of the truck.
"The front offside of the car struck the offside of the truck causing extensive damage to both vehicles.
"The S-Max rotated clockwise and slide across the northbound lane, coming to a stop on the west side of the carriageway.
"The truck came to a stop on the grass verge. Witness Black, the accused and the four-year-old boy were all taken to the Victoria Hospital in Kirkcaldy.
"The accused confirmed that he was the driver of the vehicle whilst at the hospital. When cautioned and charged, he replied 'I was driving along the road and the boy was making funny noises. The boy was laughing because I was laughing and I started coughing and got light headed and then I just heard a bag'."
Defence solicitor Christine Hagan told the court that her client's position was that his attention had been taken away from the road before the accident took place.
She added that he had held his licence since around 2003 and had no previous driving convictions.
Sheriff James Williamson fined Mitchell, of Fairley Drive in Camelon, £270 and gave him five points on his licence.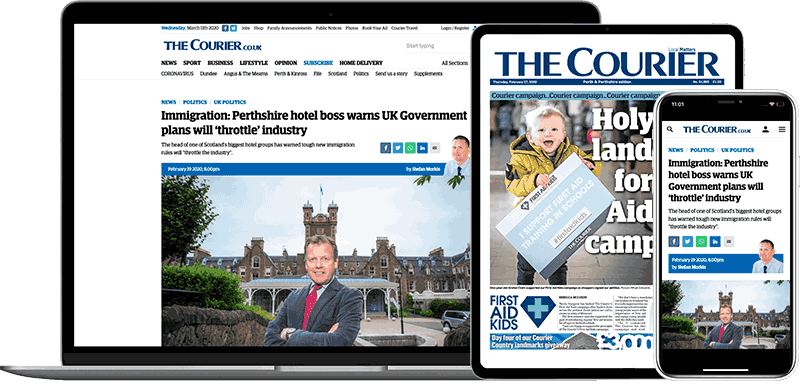 Help support quality local journalism … become a digital subscriber to The Courier
For as little as £5.99 a month you can access all of our content, including Premium articles.
Subscribe