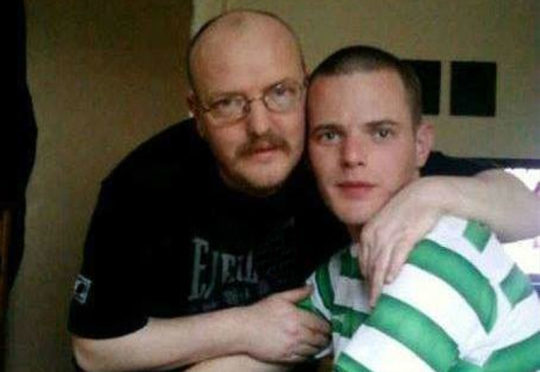 The community safety minister has agreed more work needs to be done to support the families of long-term missing people in Scotland.
SNP member Ash Denham made the comments after the case of missing Fife man Allan Bryant was raised during Question Time at the Scottish Parliament on Thursday.
Allan Junior was just 23 when he vanished from outside Styx nightclub in Glenrothes on November 3 2013.
No trace of him has ever been found despite an extensive police probe.
Mid Fife and Glenrothes MSP Jenny Gilruth raised the case during Question Time on Thursday and asked for an update on the national missing person framework.
Miss Gilruth said: "Allan Bryant was last seen outside Styx nightclub on Caskieberran Road in Glenrothes just after 2 am on 3 November 2013.
"Five years on, his family are no closer to finding out what happened to their son.
"Although I welcome the minister's missing persons framework in principle, will she outline what support is available for families of long-term missing people, and will she commit to looking again at how the strategy is implemented in practice to assist family members like the Bryants who live with the daily torture of a loved one being missing?"
Miss Denham replied: "The national missing persons framework, which is the first of its kind in Scotland, was launched in May 2017, and we reported on progress earlier this year.
"The framework has been backed by investment of £60,000 to develop and deliver return-discussion training, which is central to ensuring that people do not fall into the pattern of repeatedly going missing.
"Additionally, we have committed £142,000 to the Missing People charity to enhance awareness and use of its 24-hour helpline and TextSafe facilities in Scotland.
"The national missing persons framework recognises the need to support the families of missing people.
"I believe that we are moving in the right direction, but there is more work to do. I am happy to meet Jenny Gilruth to discuss this important issue further, if she would like that."
Allan Bryant Snr said: "We are really thankful to Miss Gilruth for raising Allan's case at the parliament.
"Hopefully the justice minister will now take notice.
"We do agree that more support is needed for families of missing people.
"There really is nothing up here in Scotland for them at all."