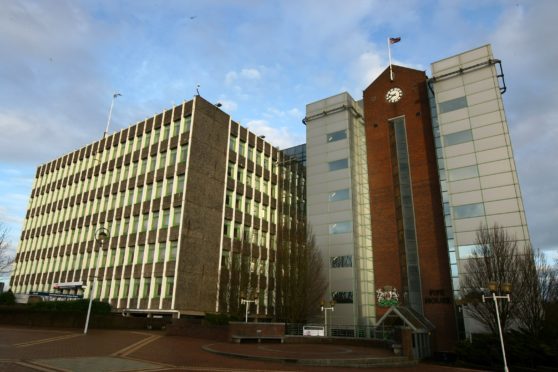 A question mark hanging over Fife Council's finances has been described as "scandalous".
Labour councillor Neil Crooks spoke out after it was revealed the local government funding settlement for next financial year would be released in January, a month late.
"This actually affects people's lives. It's scandalous," said Mr Crooks.
"I don't know what we can do about it at local government level, but what a way to run a country. It's unbelievable."
Fife Council's policy and co-ordination committee heard that the delay created uncertainty, with the council expected to set its budget in February.
Projections for the council's revenue budget gap vary widely, and have been calculated at anything between £2.2 million and £28.8m.
Eileen Rowand, executive director of finance and corporate services, said: "The council won't get a settlement until January.
"Obviously there are limitations on what the Scottish Government can do before they get the UK figures.
"If we do get our settlement in January, it's going to be a challenge for us."
In keeping with other authorities across Scotland, Fife holds reserves to mitigate against unforeseen outlays.
The third largest local authority in Scotland, Fife has reserves of £21.9m, which is relatively low in comparison with other councils. In 2016-17, Fife had the second lowest usable reserves, when viewed as a percentage of income.
Ms Rowand said the council could be forced to dip into its reserves if its funding allocation was less than expected.
"What it means is we have to work with estimates just now.
"If the settlement was significantly different, then we would have to respond to that.
"That's why we hold balances, but I wouldn't want that to be the sole response.
"Obviously we've got to set the budget before the next financial year. We have to set the budget because we have to set council tax.
"It probably does increase the risk for us as a council."
A Scottish Government spokesman said: "The UK Government is usually expected to give the Scottish Government 10 weeks' notice of when its autumn budget will be announced.
"The Scottish Government is committed to publishing its own 2019-20 budget within three weeks of this. This will include the settlement for local authorities."
The UK Government was contacted for comment but did not respond.