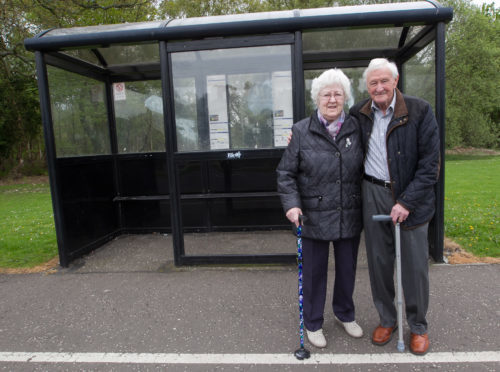 A fed up Kirkcaldy couple are urging a transport giant to "have a heart" as they claim bus changes have left them prisoners in their own home.
Arthur and Moira Sivewright, who both have serious health issues, said they had been left without a lifeline after Stagecoach pulled the plug on local services.
The couple, 86 and 83 respectively, used the bus regularly not only for vital visits to Ninewells Hospital in Dundee and to local NHS services, but for trips out.
Now, Mrs Sivewright said the retired couple are having to rely on costly taxis to get them out and about and save them being stranded.
They launched a petition to ask Stagecoach to rethink its plan or even consider re-routing another service to go by the stop on Dunnikier Way.
The couple say the walk to Asda, where a bus does stop, is "impossible".
Mr Sivewright, who has battled cancer and a stroke and suffers from leaking heart valves,  has been hospitalised four times this year, is particularly annoyed as he believes "something could have been solved, very easily."
"It just takes away a part of your independence, something we used to do without thinking about it," he explained.
His wife of nearly 64 years added: "I'd like Stagecoach to have a heart.
"One of these days you will be my age and maybe infirm."
A spokeswoman for Stagecoach East Scotland said: "A part of our network changes which took place in May after a period of customer consultation, service X53 was withdrawn from the area and replaced by alternative services for key sections of route.
"Although service 14, which offered a nearby service, is being removed from Whyteman's Brae in our service changes August 13 due to reliability issues, we have re-routed service X27 to operate along Whyteman's Brae so an alternative is still available.
"In the case of the small section of the Dunnikier Way past the chalet park, there is no direct bus, although alternative services continue to link Asda and Victoria Hospital and Fife Council Ring and Ride services also provide journey opportunities for those unable to reach alternative bus stops nearby or at their final destinations to ensure any required journeys are still possible."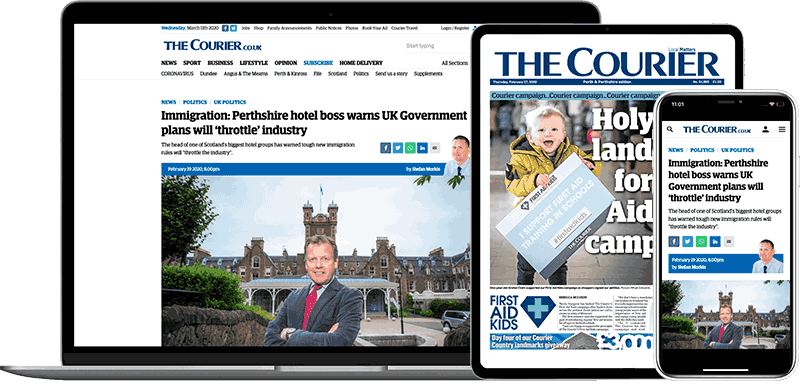 Help support quality local journalism … become a digital subscriber to The Courier
For as little as £5.99 a month you can access all of our content, including Premium articles.
Subscribe