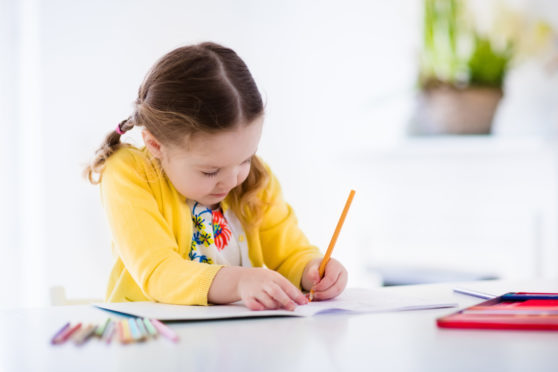 Fife Council has voted to oppose controversial assessments for primary one pupils after the issue split the SNP and Labour power sharing administration.
Labour, Conservative and Liberal Democrat councillors teamed up to outvote the SNP by 38 votes to 27 over the online exercises introduced by the Scottish Government to test infants' literacy and numeracy.
The council will now ask the Scottish Government to withdraw Scottish National Standardised Assessments (SNSA) for primary ones.
It comes after the government was also defeated on the issue earlier this month when MSPs backed a Conservative parliamentary motion to call a halt to the tests.
Their pleas were disregarded by education secretary John Swinney, who pledged to continue with the scheme regardless.
Opponents have highlighted reports of children becoming "distressed" while carrying out the assessment and pointed to concerns raised by the EIS teaching union.
SNP councillor Alice McGarry accused other parties of using the issue as a "political football", arguing that primary ones had been subject to assessments for the past decade
She said: "Not one parent or teacher, or child, in 10 years has mentioned primary one assessments to me, let along criticise them."
Fife's SNP education convener Fay Sinclair also hit back at critics.
"It shouldn't be a party political issue," she said.
"The starting point for any discussion in education has to be how to give every child the best start and every chance of reaching their potential."
SNP councillor Rosemary Liewald, who seconded Mrs Sinclair's amendment, said the assessments could help in the early detection of problems such as dylsexia, dyspraxia and autism so appropriate support could be given.
"The assessments are used as part of routine teaching and learning, and help teachers to understand how well a child is progressing and make plans for the next step," she said.
Lib Dem councillor Bill Porteous broke ranks with his party colleagues in supporting the tests.
The debate was kicked off by Lib Dem James Calder, who said: "The EIS has noted that some children have been left distressed.
"Other groups have made the point that pupils here are completing these tests when in other European countries they have not even started formal learning.
"We need to scrap these tests and allow children to develop in the best nurturing environment."
Conservative councillor Kathleen Leslie said the assessments were at odds with the promotion of play based learning.
The majority of the council chamber voted for an amendment lodged by Labour's Helen Law, which was backed by Ryan Smart.
Mrs Law said the online exercises would cause difficulties for children from poorer families who had no access to electronic devices.
Mr Smart added: "Evidence from Fife Schools has highlighted the difficulties in delivering these assessments, with each assessment taking on average 40 minutes.
"This is proving unworkable in the vast majority of Fife schools, which simply don't have the resources to implement these assessments."