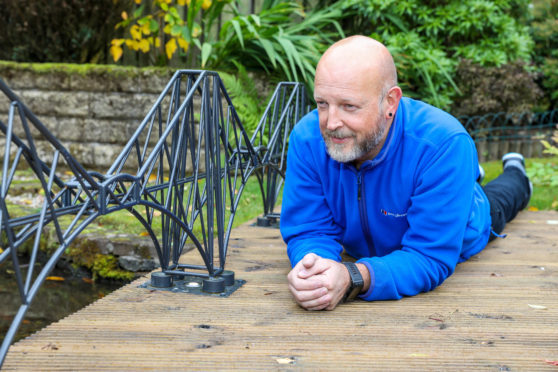 A Fife dad has created his own mini marvel of engineering — in the shape of a replica Forth Bridge in his back garden.
When Paul Hewitt bought his Glenrothes home, the little burn flowing through the grounds was a big part of its appeal.
However, the bridge across it had become ever more dilapidated over time and Paul decided it was time it was replaced.
While most people would have headed to the nearest garden centre to part with their hard earned cash, he hatched a far more ambitious plan.
And in a remarkable labour of love,  Paul has lovingly created a 2.5 metre long replica of the Forth Bridge, complete with lights.
Fantastic! Well done – the paint is available for that finishing touch!!

— Forth Bridges (@ForthBridges) September 27, 2018
He said he was pretty proud of his handiwork.
"We moved into this house four years ago and one of the main selling points was the burn running through the back garden," said Paul.
"The bridge there at the time had a hand rail which mimicked the shape of the Forth Bridge.
"It struck me as I'd worked on the Forth Road Bridge for four years and saw it every day."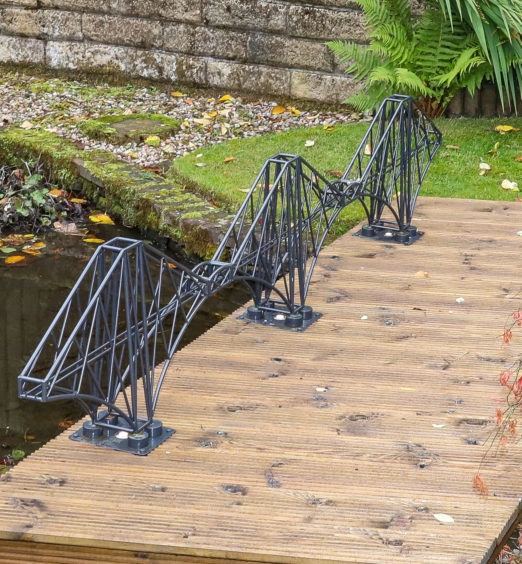 Paul, 46, who served his time as a plater, fabricated the model marvel of Victorian engineering himself from scratch.
A couple of his friends who are welders then helped him join the model cantilever bridge together.
The resulting construction has become an unlikely internet sensation.
"It's a real talking point, and from the reaction on Twitter I've not heard of anyone else who has done something like this," said Paul.
"I even got a comment from the Forth Bridges about the type of paint they use, if I wanted to paint it the same colour."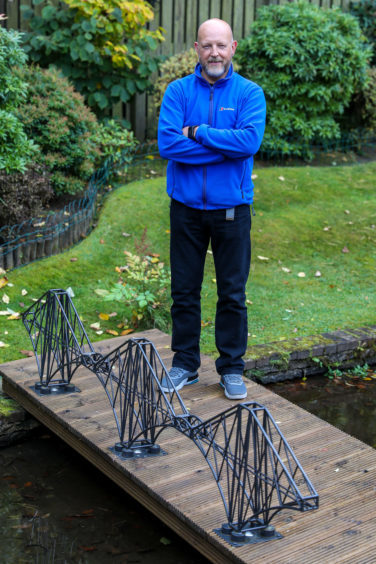 And it's not the first time that Paul has turned his hand to a replica of one of the Forth's iconic crossings.
"A friend's daughter reminded me of when she was a kid at Aberhill Primary and we made a Forth Road Bridge model for one of her projects," he said.
"Apparently it's still there."
But Paul, who is married to Lou, insisted he was not intending to complete the trio by tackling the Queensferry Crossing in miniature.
"Lou loves it, and it's a real talking point, but I've no plans for anything else," he said.