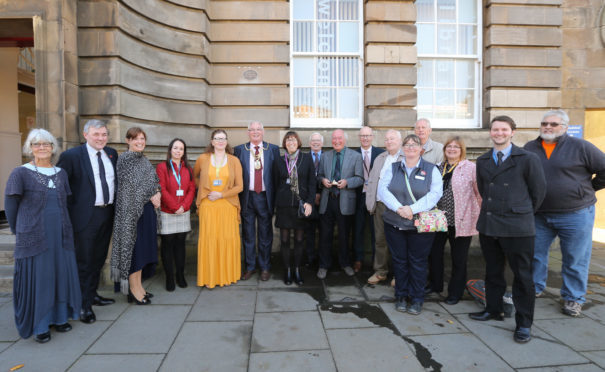 A new plaque has been officially unveiled in Burntisland to mark the royal burgh's status as Fife's favourite conservation area.
Provost Jim Leishman performed the honours at a special ceremony following the outcome of a public vote organised by Fife Council's built heritage officer Fiona Fisher.
The local authority is responsible for designating conservation areas, and there are currently 48 on the books in Fife – more than 7% of Scotland's total.
Almost 2,000 people took part in the vote, and Burntisland's rich heritage shone through in the final outcome.
Mr Leishman said: "These beautiful, interesting and historic places contribute to our economy, environment, and arguably, to our wellbeing and Burntisland is a well deserving winner."
Rock carvings on the Binn suggest human activity has been present in the area for around 4,000 years, although the earliest historical record of the town was in the 12th Century when the monks of Dunfermline Abbey owned the harbour and neighbouring lands.
The land was granted royal burgh status by James V in 1541 and the settlement gained independence from the barony of Kinghorn in the late 16th Century.
It is believed to have taken its name from the burning of fishermens' huts on an islet now incorporated into the docks.
In the centuries that followed, Burntisland became a significant sea port, specifically for the herring and coal industries, before becoming a hub for shipbuilding in the early part of the 20th Century.
Labour councillor Neil Crooks, convener of the Kirkcaldy area committee which covers Burntisland, said the historic town was a "worthy winner".
"The conservation area contains two churches of note, the Kirkton Old Church from the 12th Century and the parish church, a mere youngster from the 1590s where the bible in English, as opposed to Latin, was first decided upon," he said.
"The fantastic natural harbour and abundant local resources of limestone and coal led to it becoming an important port, known as the Port of Grace, and later a railway hub, shipbuilding centre and major ferry crossing before the Forth Bridge. Industry and trade continued with the Grange distillery and the aluminium works.
"In the 19th Century, its superb sandy beach led to its development as a place to 'take the waters'.
"Today Burntisland has, like most places, grown and spread, but the conservation area is still recognisable and there is a strong local identity."
Conservation areas are areas deemed of special architectural or historic interest, the character or appearance of which should be preserved or enhanced.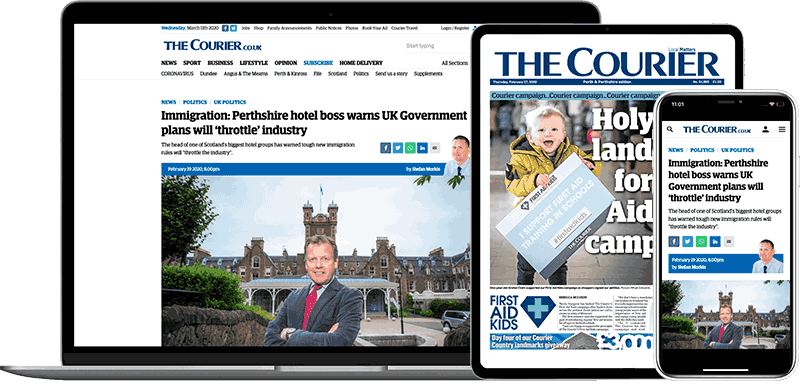 Help support quality local journalism … become a digital subscriber to The Courier
For as little as £5.99 a month you can access all of our content, including Premium articles.
Subscribe