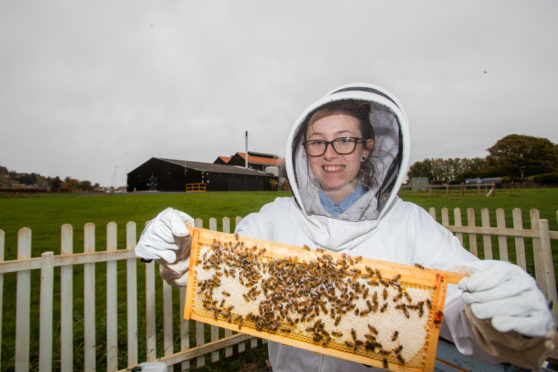 A Fife teenager is enjoying the sweet taste of success after harvesting the first batch of honey at Lindores Abbey Distillery.
Charley Clark's hives, which house around 70,000 bees, have produced the first drops of sweet nectar after they were set up at the Newburgh site last year.
The 17-year-old regularly monitors the busy colonies — the first bees to occupy the site in 500 years after they were previously being kept there by Tironensian monks.
Despite initially being a bit scared of the flying insects, Charley now enjoys watching them at work and was over the moon after collecting their first sample of honey last week.
She said: "We've only collected one batch so far but it won't be until next year that we're able to get a lot of it.
"We went out and brought in a frame from one of the hives and collected all the honey and obviously tasted some.
"It was probably the best honey we've ever tasted but we might be biased.
"We went around and let everyone in the distillery taste a bit and they all really did seem to genuinely love it so that was probably one of the best feelings ever."
The sixth year Bell Baxter High School pupil hopes the hives will soon produce enough honey to sell and plans to set up a beeswax workshop to create candles and hand cream.
Speaking about her unusual hobby, Charley admitted: "The first time I went out to the hives, I was absolutely terrified.
"It's the worst feeling when you think they've gone in your suit but luckily that's never happened.
"My favourite job now is going in and taking out the frames to see how much honey they're making and to see what cells they're producing.
"That's when you can really see all the jobs they do and the work they put in. It's really incredible.
"Every single hive has a queen bee and the behaviour of the entire hive is determined by that one queen.
"Our hive seven has a really angry queen which makes the rest of the bees the same and that's why we have such a difficult time with that hive."
Charley hopes her passion for the industrious insects will soon rub off on other youngsters and hopes to educate them further.
She added: "I'm doing a science baccalaureate on the conservation of honey bees so it fits in perfectly with my work here.
"My main aim of that is to educate the younger pupils at Bell Baxter because no one really knows much about them and if we're going to keep saving bees then we've got to get all the young ones into it."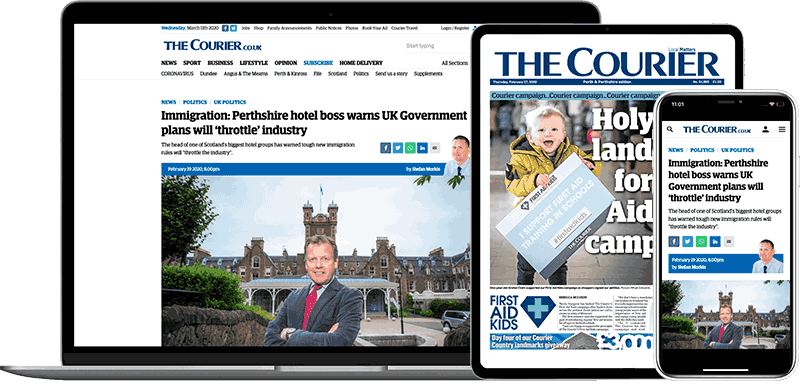 Help support quality local journalism … become a digital subscriber to The Courier
For as little as £5.99 a month you can access all of our content, including Premium articles.
Subscribe