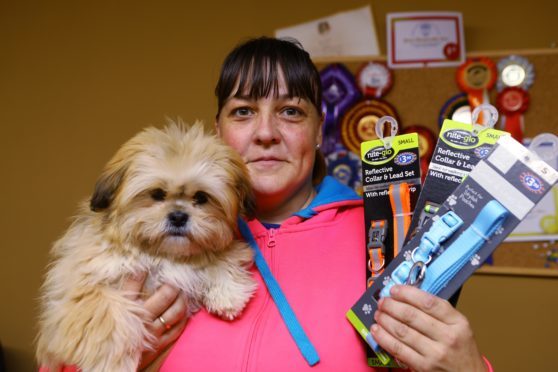 A Fife dog shelter is appealing for animal lovers to donate disused collars and leads to help with its work reuniting strays.
Sylvia Pass, the owner of Langdyke Boarding Kennels in Kennoway, says the firm is in desperate need of more after giving away all of its supplies in recent months.
The 67-year-old, who has run the kennels for 15 years, said her team regularly gives away collars and leads to owners who have come to collect their wayward pets after they have run away.
She said: "A lot of the dogs that come in don't have collars on and it's always handy to have one on them as they're easier to catch if they try and sneak past you in the kennel.
"We seem to have given so many away when dogs are being collected, that we've got none left.
"Often people will come straight to the kennels after getting a call telling them that their dogs are here and they don't have either with them so we give them a lead to help them get their dogs into the car."
She added: "Sometimes people lose their pets who have passed away and they don't know what to do with their collars and leads.
"They would all be put to a good use here at the kennel."
The shelter, which is the pound for Fife, regularly takes in lost dogs which have been picked up by Police Scotland or the local warden.
Sylvia added: "We become the dog wardens over the weekend and at nights. We've got six dogs in just now but it really varies. You can have really quiet days and then you get a sudden influx.
"The number of dogs we get has reduced considerably with microchipping becoming the law so we can tell a lot of owners that their dogs are here and they can come get them almost immediately.
"That has helped a lot. But we do have to put a lot out into rescue from time to time."
Anyone who wishes to donate collars or leads can drop them off or post them to the Langdyke Boarding Kennels, Langdyke, Kennoway KY85SQ.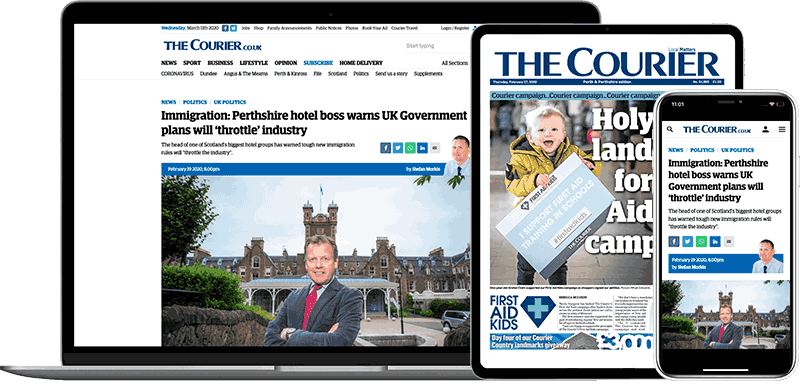 Help support quality local journalism … become a digital subscriber to The Courier
For as little as £5.99 a month you can access all of our content, including Premium articles.
Subscribe