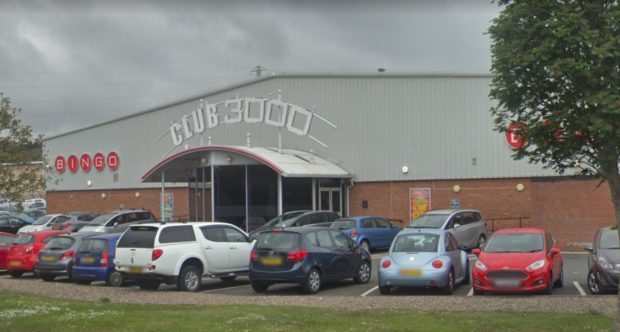 A man has appeared in court following a bingo hall bust-up.
Ryan Duke was arrested at Club 3000 Bingo on Sunday evening after police and paramedics were called to the Kirkcaldy venue.
A woman was treated in hospital for a cut to her head following a disturbance, during which one customer had a panic attack, one took ill and another fell over and hit her head.
Duke appeared in private at Kirkcaldy Sheriff Court on Monday facing an assault charge.
The drama unfolded on one of the busiest nights of the year for the bingo hall with a car on offer as the top prize.
It's understood one customer who suffered from angina was checked over by paramedics after falling and hurting his back.
Another customer was reported to have suffered a panic attack and had to be taken home by a member of staff, while a smoker fell over and hit her head on a fruit machine.
A source said: "It was quite a busy night, because they were giving away a car. It was probably the busiest night of the year.
"Customers tried to intervene.
"One customer was knocked over and fell and twisted his back. Because he had angina he was taken away to get checked over.
"Another customer who witnessed it had a panic attack, or an asthma attack. One of the assistant managers took her home.
"One elderly lady fell and hit her head on a fruit machine. She was having a cigarette and minding her own business. A paramedic gave her the once over."
It's understood trouble flared at around 7.15pm during a break, when many bingo players had congregated in the smoking area.
Staff managed to keep the evening on track and one player scooped the jackpot prize of a Vauxhall Viva at the end of the night.
Bingo hall manager Stuart Milton said the incident was confined to the smoking area.
He added: "We had 560 people in last night. We were giving away a car.
"I think a lot of customers didn't even know an incident had taken place."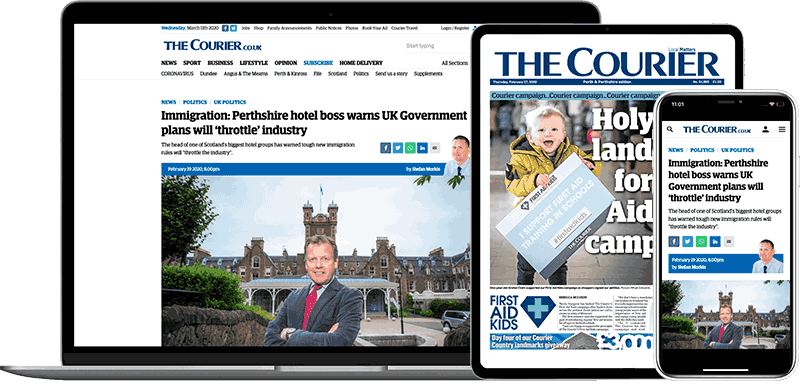 Help support quality local journalism … become a digital subscriber to The Courier
For as little as £5.99 a month you can access all of our content, including Premium articles.
Subscribe