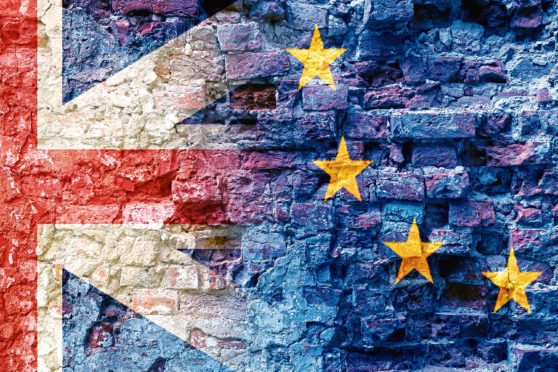 Fife Council has joined Dundee and Angus Councils in calling on the UK to remain in an important European funding programme after Brexit.
The local authority's chief executive Steve Grimmond is to write to the Secretary of State for Exiting the European Union, Dominic Raab, in support of the Interreg scheme and urge the UK government to commit to participating in the programme as a non-EU country.
It follows similar motions which were recently approved by authorities in Dundee and Angus.
Interreg facilitates co-operation across borders and allows local authorities to research best practice, pilot new approaches and implement new policies by working with other organisations across the EU and other participating non-EU members.
It is funded via the European Regional Development Fund (ERDF) and, since 2014, there have been 112 approved projects across Scotland with a total grant value of almost €58,000,000.
Councillor Altany Craik, the council's representative on the board of the East of Scotland European Consortium (ESEC) who proposed a motion to full council, said: "The motion was passed unopposed and without amendment which is a testament to the value of Interreg to our businesses and communities.
"The EU recognises the expertise which UK organisations bring to Interreg and has already confirmed we would be welcomed into the programme post-Brexit, the UK Government remains the only player in this field yet to confirm their position and we therefore call on them to do so with immediate effect."
Fife Council is currently involved in 3 Interreg projects – CLIPPER, uNEET and RIGHT.
The CLIPPER project is working to better support SMEs in the maritime sector as they diversify and change business practice to tackle new opportunities such as offshore renewable energy.
uNEET aims to tackle the unemployment of young people and to respond to the recruitment difficulties faced by companies in the hospitality sector.
The RIGHT project is to design and test educational and training programmes to bridge the skills gap in a fast changing skills environment in emerging and growth sectors.
The projects are worth a combined EU grant of approximately £650,000 to Fife Council.
Other organisations to have received Interreg funding include Dundee and Angus College, the James Hutton Institute, the RSPB, Scottish Natural Heritage, Abertay University and NHS Scotland.