"Senseless" vandalism has forced the closure of the million-pound centre in the heart of Lochore Meadows only months after it opened.
The management team had no option but put up the closed signs and turn away disappointed visitors after vandals struck  the country park's visitor centre in the early hours of  Tuesday.
The wanton vandalism comes only months after former councillor Willie Clarke opened the centre – part of a £1.8m redevelopment of the hugely popular Meedies – named in his honour.
Vandals have left a repair bill of many thousands of pounds, as they smashed several huge bespoke windows offering a panoramic view of Loch Ore.
The thugs also smashed up a park bench and two floodlights installed to illuminate Lochore Castle, which lies near the main entrance to the park.
And they even made off with several chocolate bars.
Park manager Ian Laing said everyone had been left "gutted" by the mindless devastation caused.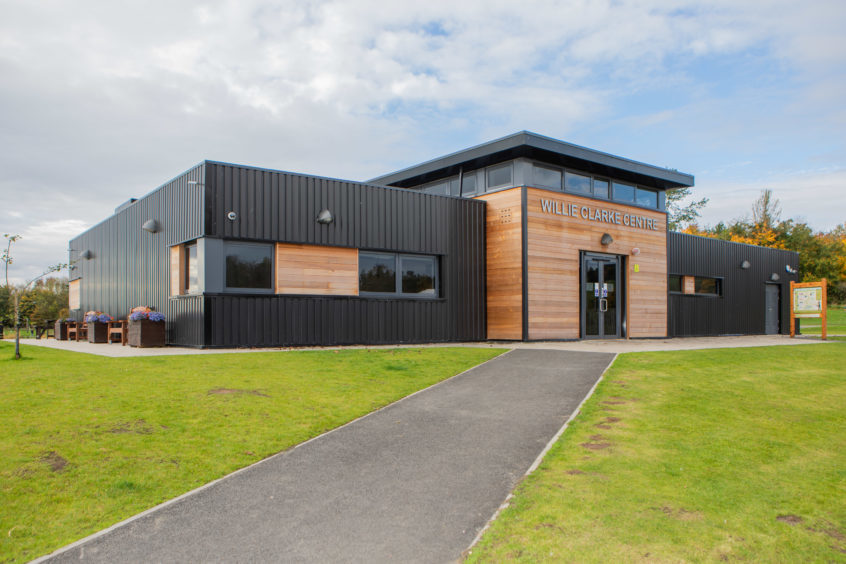 And because of the ti me of the attack, he believes someone local could be to blame.
"I think they are from this part of the community – maybe parents should be looking to see if kids have got any unexpected scratches," he said.
Given the precarious state of the windows, and the fact replacements cannot be simply bought off the shelf, it is unknown when the centre will reopen.
Fife Council's community use team manager Sarah Roxburgh said: "Large external windows were smashed and a serving hatch was damaged at the visitor centre, causing extensive disruption at a particularly busy time.
"The centre, that only opened in January of this year, is well-used and highly valued by visitors and the local community.
"Our teams are working extremely hard to completely repair the damage and the mess left as quickly as possible, and we aim to re-open in the next few days.
"These events are upsetting for local communities, especially our children and their families, and staff.
"We are working to make sure that we minimise the impact of this senseless vandalism."
The crime shocked independent local councillor Mary Lockhart.
"I am deeply disappointed.
"It's an award-winning attraction and has been functioning extremely well and is always busy.
"My thoughts are also for the staff who work tirelessly – this must be heartbreaking for them."
A Police Scotland spokesperson confirmed the forces was investigating the incident, reported at around 3am, when a number of windows were found to have been smashed.
Anyone with information is asked to contact police on 101, quoting incident number 0316 of 16 October, or Crimestoppers anonymously on 0800 555111.