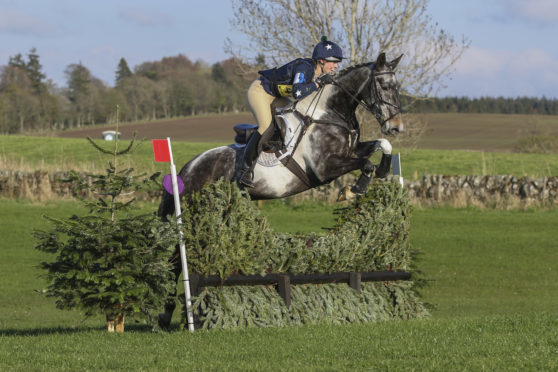 A horse who was rescued at just 10-months-old from a freezing field with his emaciated mother and a group of other horses is now taking the competition world by storm thanks to his Fife rehomer.
Lucas was discovered in the bitterly cold winter of 2013 with a small group of horses who appeared to have been abandoned in Norfolk and were struggling to survive with little food or shelter.
Lucas was still feeding from his mother, India, who was not only emaciated but also carrying another foal too.
Thankfully, they were all rescued just in time and taken to World Horse Welfare's Hall Farm Rescue and Rehoming Centre where they received immediate veterinary attention.
Lucas thrived in the charity's care and little over a year later he was ready to be rehomed as a confident, healthy two-year-old.
That's where Fife woman Colleen Macrae stepped in.
"To be honest, it was love at first sight," said Colleen, who has raised money for the charity in the past.
"I was searching for a horse that would be a general all-rounder and happy to compete across various disciplines. In order to do that, I wanted a youngster who seemed bright, curious and willing to learn.
"When I first went to visit Lucas at Hall Farm, we walked a little around the field together, getting to know one another. He was completely obsessed with my gloves, so I took one off and threw it about 20 metres away from me. Much to my surprise, he went trotting off to go and fetch it, and we repeated it several times as if he was a Labrador.
"After that, I knew he would fit into our family perfectly."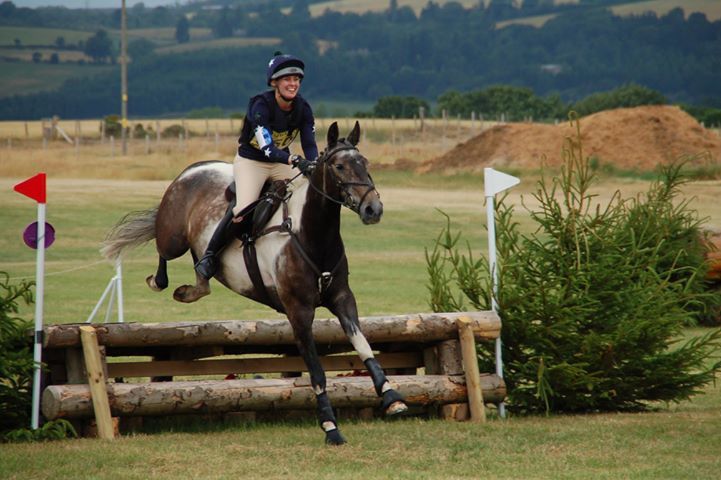 Lucas has now gone from strength to strength and Colleen and Lucas made their British Eventing debut earlier this year.
Last year, he participated in his first ever TREC (Techniques de Randonne Equestrian de Competition) competition and excelled in the PTV stage (obstacle course) to win hissection at the Scottish Championships.
"Although Lucas is six now, mentally he's still very green so we're a little behind in our flatwork," Coleen added.
"In the long run, I'd love to see how we progress up through the eventing levels but we're in no hurry.
"Being able to provide a second chance of life for a rehomed equine is the most rewarding experience.
"There's always a rescue horse or pony out there for someone, whether that's an ex-racer, an unbroken youngster or a wee companion pony.
"When rehoming a horse, you're guaranteed complete honesty about the horses past and future potential, not always something you get through buying one."
World Horse Welfare's Rehoming Scheme is the largest of its kind in the UK.
The charity has over 1,800 horses and ponies out in loving homes around the country and over 100 looking for new homes at any time.
Anyone interested in rehoming can visit www.worldhorsewelfare.org/rehoming for more details.