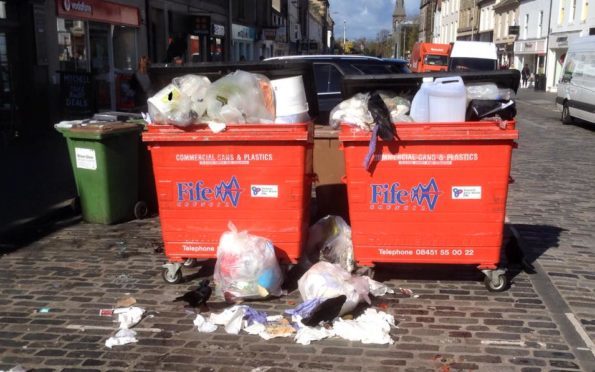 Businesses in St Andrews are bracing themselves for the introduction of a strict new policy which aims to take unsightly commercial waste bins off the streets.
The Courier understands councillors will be asked next week to back moves which will ban commercial waste or commercial waste containers on pavements and roads in the town centre except for a designated three-hour collection window each day.
The 7.30 to 10.30am window will apply to businesses in North Street, Market Street, South Street and interconnecting routes within the town centre. Council workers will have the power to remove bins and recover the cost of doing so from businesses which do not comply.
A 'soft launch' of the policy will come into effect on January 1, where officers will issue warnings without moving to the confiscation of bins to give businesses time to adjust, but full enforcement will follow from April 1.
Ken Gourlay, head of assets, transportation and environment, said the approach will give time for council officers to carry out further engagement with businesses facing particular compliance challenges.
He said: "There are large numbers of commercial waste bins permanently stored on pavements and public spaces within the town centre area of St Andrews.
"The numbers and position of bins are not currently controlled and the volume has been increasing in recent years since the introduction of legislation requiring businesses to separate their waste for recycling and to reduce the volume going to landfill.
"In addition to their visual impact, the unregulated presence of commercial waste containers and bags left out on streets can cause obstructions and, if not properly managed, contribute to spilled waste and litter and are vulnerable to invasion from vermin and gulls.
"The desire to improve the appearance of the town centre has long been expressed by local councillors and the community council.
"Most recently, specific concerns were raised about the visual impact that bins on streets had in relation to events such as Remembrance Sunday and other popular events that attract visitors to the town such as the festive lighting switch-on ceremony.
"Ad-hoc intervention by council officers, primarily from the environmental health food and workplace safety team, has led to short term improvement.
"However, this cannot be sustained in the long term due to the limited resources available to commit to maintaining a sufficiently regular presence in St Andrews."
Business owners will be told to clearly display the business' name on the waste bins and ensure that waste sacks are protected by pest-proof covers.
They will also be told it is their responsibility to find a commercial waste contractor that will work with them in order to comply with the new arrangements, and the policy indicates that "reasonable and proportionate" action will be taken against those flouting the policy.
A "cost recovery charge" has been mooted, which is likely to be around £100.
However, officers will be given leeway to grant exceptions to the policy if a business can show that it remains "impracticable" to comply, provided it has made "reasonable" efforts to do so.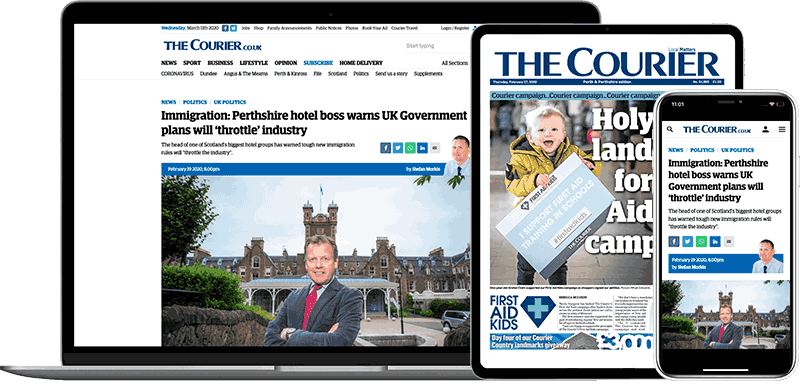 Help support quality local journalism … become a digital subscriber to The Courier
For as little as £5.99 a month you can access all of our content, including Premium articles.
Subscribe