Hundreds of St Andrews University students have proved there is no place like foam after taking part in the traditional Raisin Monday celebrations.
Students dressed in flamboyant costumes were let loose on St Salvator's Quad's Lower College lawn on Monday morning as part of the centuries-old Raisin Weekend – the culmination of festivities in which freshers say thank you to their more senior student "parents" for mentoring them.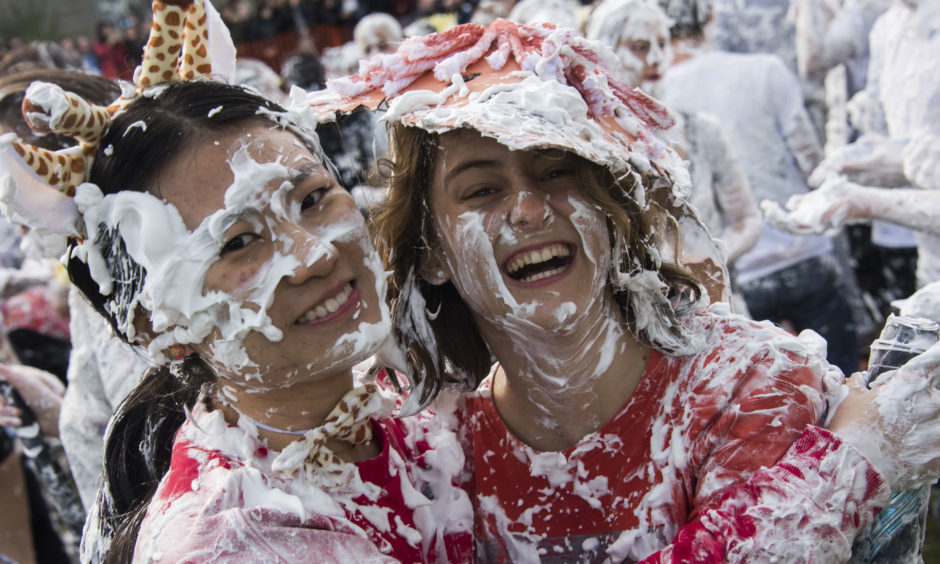 Fears about the potential for alcohol-fuelled anti-social behaviour were unfounded and St Andrews Students' Association president Paloma Paige spoke of her pride in the student body following what appeared to be a flashpoint-free few days.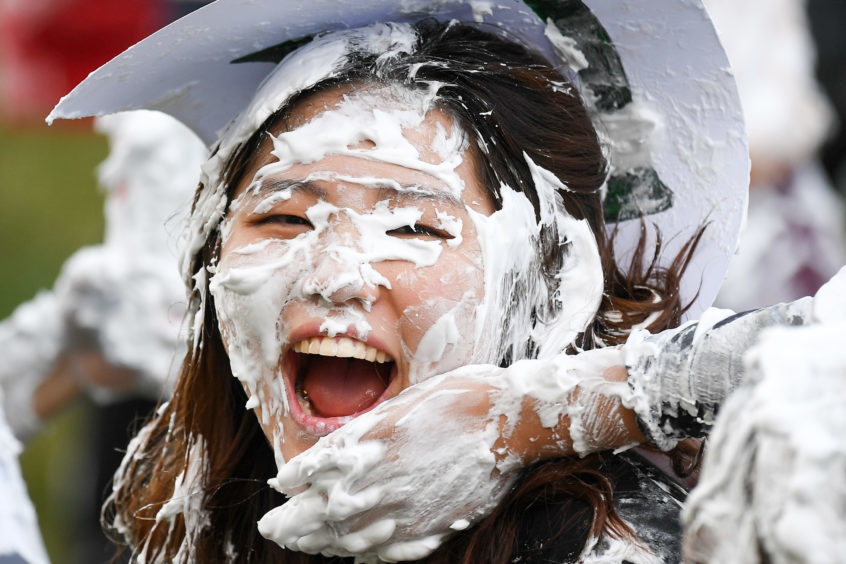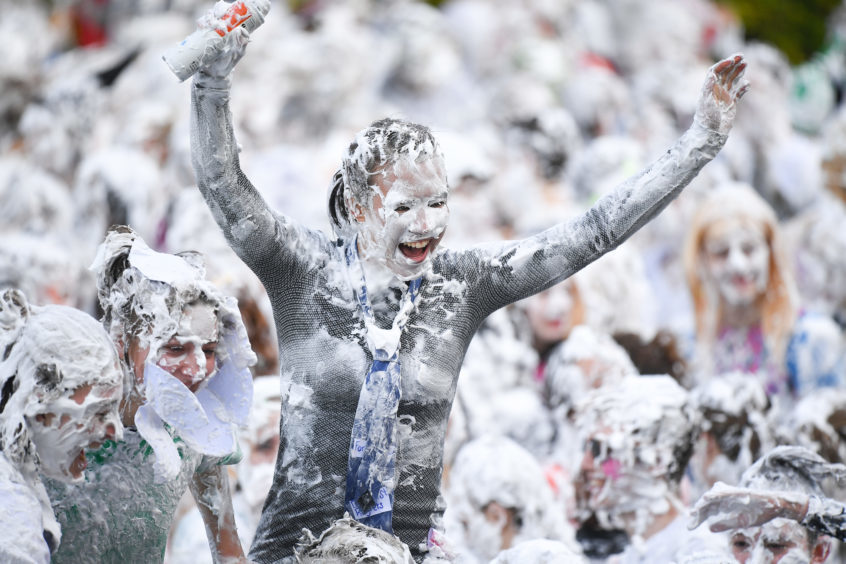 First years could be seen slipping and sliding over the grass while a healthy crowd of spectators looked on from the bank above.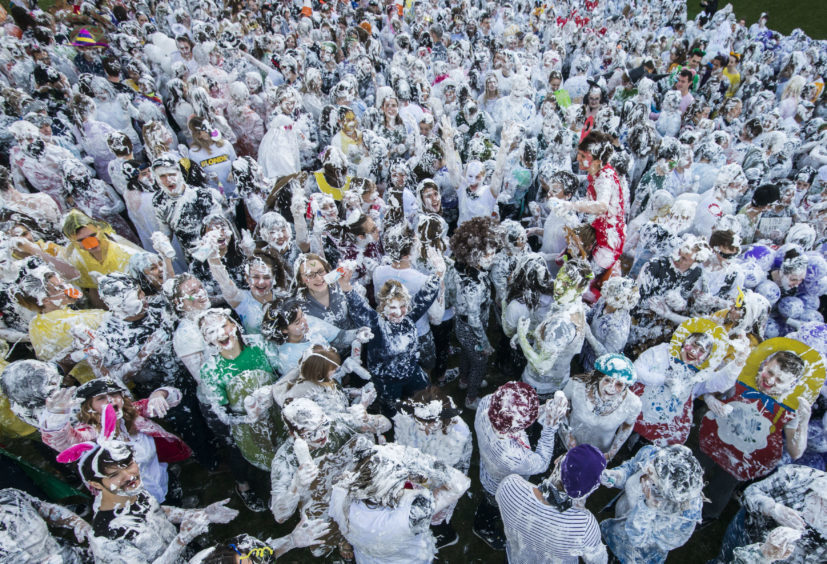 Fancy dress outfits included bananas, gnomes, robots and a police box.
"I've been very happy with how things have turned out and I think it's gone splendidly," Ms Paige said.
"I was out over the weekend handing out water and it was funnier than anything else – students came by and they were handling themselves quite well.
"I was always quite confident that I could make my own choices and that my 'parents' weren't actually out to hurt me, in spite of all the scare stories so I understood that these kind of incidents were few and far between.
IN PHOTOS: St Andrews University traditional foam fight draws hundreds of students
"They were anomalies, not the norm, and the point is just to have fun in this really unique tradition."
Raisin Weekend is so-called because students traditionally gave their academic parents a pound of raisins to thank them for welcoming them to St Andrews.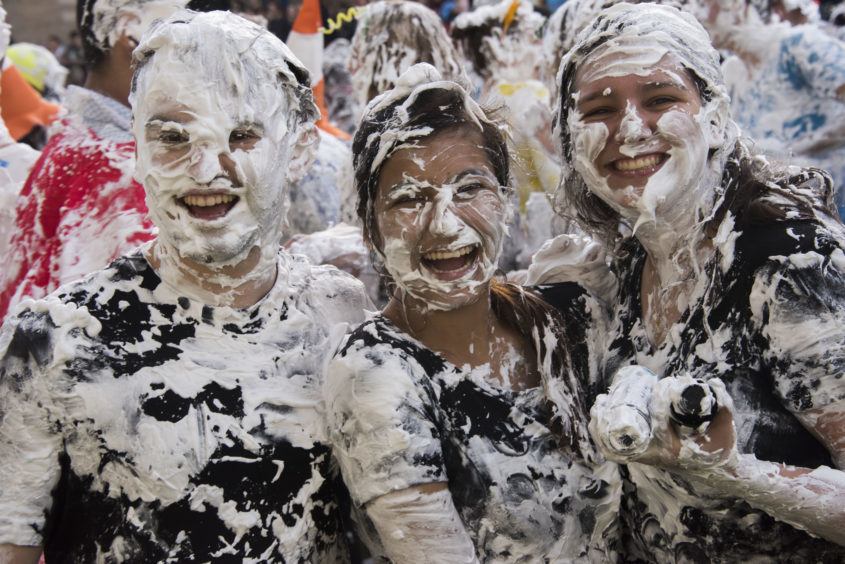 Ms Paige, who came to study international relations at St Andrews from California, admitted the foam fight tradition took her by surprise a few years ago but believes it is a fantastic way for first year students to meet new students and develop friendships that continue throughout a student's time at university and beyond.
"I hadn't a clue about it to be honest and I didn't know what I was getting into but it was one of the best experiences of my first year.
"I know some people today ran in saying 'what is this, what are we doing?' but nobody really knows and that's the whole fun of it.
"The foam hasn't gone back centuries, especially the shaving foam.
"It's just evolved throughout the years and this has now become the quintessential part of the whole weekend."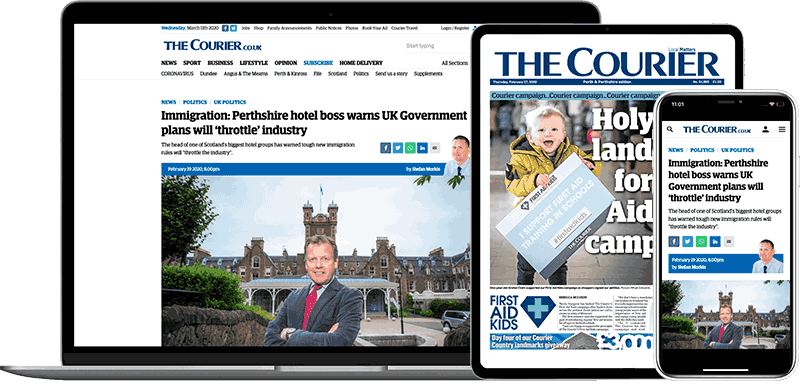 Help support quality local journalism … become a digital subscriber to The Courier
For as little as £5.99 a month you can access all of our content, including Premium articles.
Subscribe