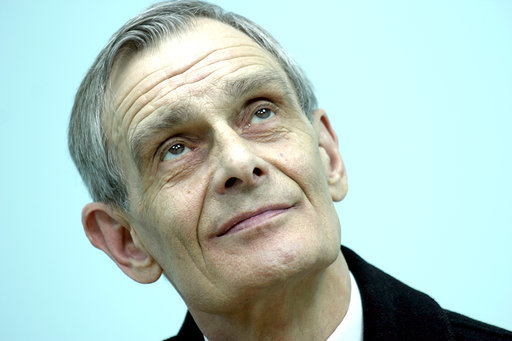 The man from Norway who helped shape Scotland, Jan Magnus Fladmark, has died at his home in Auchtermuchty.
Born in 1937 in Romsdal, his family were small farmers for centuries in a remote beauty spot.
The young Jan Magnus remembered the German tanks and convoys when Norway was under Nazi occupation.
And he was aware some relatives operated the Norwegian end of the Shetland bus, helping people escape.
He left school early after a teacher deemed him unsuitable for academic study and briefly studied horticulture and worked as a junior photo journalist at a local newspaper.
It was while working there a mentor encouraged him to return to his studies.
After completing compulsory military service and training as an officer in the Norwegian Army he came to Scotland in 1959 with the aim of studying further.
He arrived on a ferry from Bergen to Newcastle and then took a train to Edinburgh with only one suitcase and some money in his hand.
He managed to secure a job as a bus conductor in Edinburgh to finance his evening classes, in order to pass the required exam for foreign students, the proficiency of English.
Two years later he started studying architecture and town and country planning at Edinburgh College of Art where he was awarded two scholarships.
Upon graduation he met his wife, Caroline Miller, who studied drawing and painting at Edinburgh College of Art, and they married in 1967.
During his time at the Scottish Office, Mr Fladmark worked on today's national planning guidelines.
He went on to work at Edinburgh University as a lecturer in town and country planning and worked on the Overseas Development Agency-sponsored programme in planning studies.
In 1976 he became research and development director at the Countryside Commission for Scotland where he promoted access to the countryside and worked on green-belt policy.
He established the countryside ranger service and helped campaign for a system of regional and country parks.
His team was responsible for the Southern Upland Way, Britain's first coast to coast trail.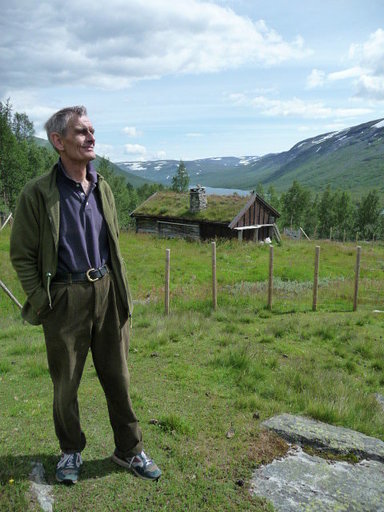 He co-authored Tomorrow's Architectural Heritage: Landscape and Buildings in the Countryside in 1991 which is still considered essential reading in planning departments around the country.
In 1993 he was made Professor at Robert Gordon University where he started a new MSc in heritage management.
While there he enjoyed organising a series of international conferences on heritage and culture which were later edited into six books.
He spent time mentoring postgraduate students and they remember his love of Scottish heritage and culture.
Mr Fladmark was made an honorary fellow of Royal Incorporation of Architects Scotland in 1996 for his contributions to national policy.
In 1999 he founded the Thor Heyerdahl Institute in Larvik, Norway.
His passion for Viking history was clear and he was very proud to be made a patron of the Largs Viking Festival in 2008.
In 1976, Mr Fladmark, a keen marathon runner, moved from Edinburgh to Auchtermuchty with his family.
He died at home after bravely fighting a long illness. He leaves behind his wife and four children, Freya, Olga, Judy, Frederick, and their five grandchildren, Anna, Alexander, James, Arthur and Esme.