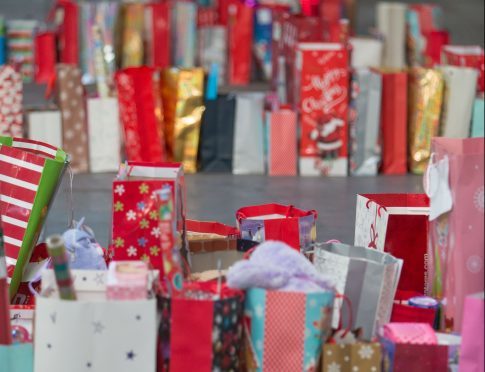 A dedicated bunch of Fife parents are spreading Christmas cheer among the kingdom's most disadvantaged youngsters amid fears child poverty is spiralling "out of control".
And trustees Kate Hope, Hilary Haman, Charlotte Lever, Sarah Brown and Lee Miller are hoping Courier readers will once again help put a smile on a child's face this year.
Last year kind-hearted readers stepped in when the Gift of Christmas Appeal Fife revealed its warehouse remained empty with only days to go until the deadline for donations.
Now the dedicated team will open this year's appeal on Thursday November 1.
And the need has never been more pressing.
As Kate said: "Child poverty is certainly on the increase."
That's compounded by benefit cuts, frozen wages, debt, sub-standard housing, homelessness, rising living costs and fuel bills.
"Any adult would struggle to deal with this little lot – yet hundreds of children in Fife deal with many of these things in their everyday lives, and even more so across the festive period," she said.
Kate believed one in four children in Fife are living in poverty – with a significantly higher proportion in certain areas.
Even areas which are thought to be faring better can have a one in six child poverty level.
"I think these figures are shocking, and show not only that child poverty is on the increase, but that it is getting out of control," she said.
Recipients of gift bags may face hardship for many reasons, she added, from fleeing an abusive family member to living with a single parent struggling to cope or perhaps in temporary accommodation.
"And the list goes on.
"These are real families, real children, real situations.
"Families often struggle all year round, so this is greatly increased at Christmas."
Kate has worked with many families where youngsters "clearly feel a lot of sadness" at Christmas.
"If the general public were aware of the poverty and deprivation which exists in Fife, particularly over Christmas, they would be shocked.
"I often think that I wish that I did not know, as it makes me very sad to think about the children and families which I have come across and the daily struggles which they face."
And that is why, despite many setbacks, those behind the appeal are still determined to help.
Kate said the group was happy to sacrifice much of their own Christmases to help as they believed every child deserved to have gifts to open.
"I can't help but to reflect on the work we have done over the past three years," she continued.
"It is fantastic to have seen the public coming together to help those in need, but it is also extremely saddening that there is such a high demand for such assistance."
There are more than 60 drop off points across Fife and this year it is also running an Amazon wishlist.
Full details are available on its Facebook page and website.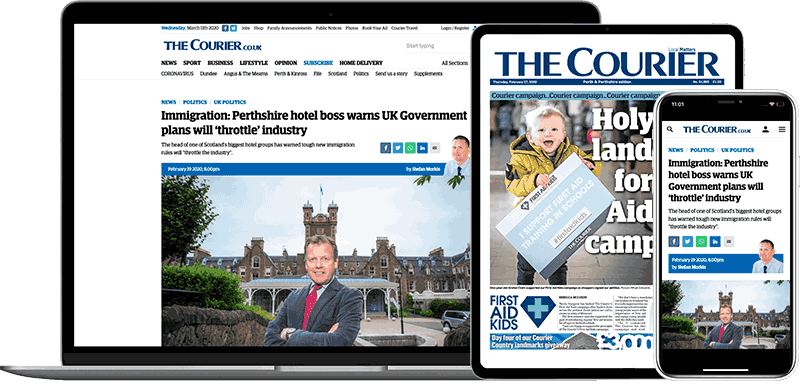 Help support quality local journalism … become a digital subscriber to The Courier
For as little as £5.99 a month you can access all of our content, including Premium articles.
Subscribe