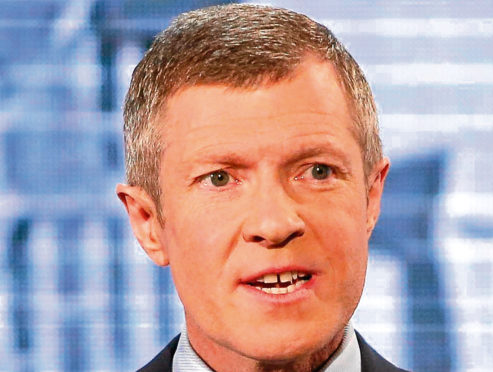 Campaigners say the future of north east Fife minor injuries unit remains uncertain, despite earlier assurances.
The concern for the St Andrews service comes after it was revealed that the future shape of the kingdom's out-of-hours care will be announced on December 20.
I met with health bosses this morning to discuss the proposal to close the GP out of hours facility in St. Andrews. This is what I found out.

Posted by Willie Rennie, MSP for North East Fife on Friday, 26 October 2018
The unit at St Andrews Community Hospital is staffed by doctors and nurses from the overnight primary care service.
However, the town's out-of-hours service has been suspended since April, due to staffing shortages.
And there are no plans for it to be restored as part of the Fife Health and Social Care Partnership's newly-concluded Joining Up Care consultation.
Instead bosses have proposed running the midnight to 8am out-of-hours GP service from Kirkcaldy and Dunfermline, or Kirkcaldy only.
North East Fife MSP Willie Rennie sought assurances from the partnership that the minor injuries unit at St Andrews would not be closing as a consequence of ending the overnight primary care service, in August.
But now Lib Dem Mr Rennie said there was real concern it was under threat.
He said he had received a letter from partnership chairman Simon Little, explaining that both options in the proposals would mean the minor injuries services would stop at 6pm and would be unavailable at weekends.
Mr Rennie said: "When I raised this we were told it was not under threat.
"That was not true.
"It wasn't included in the consultation either."
Mr Rennie said he intended to meet health bosses before final decisions are made and the results of the consultation are announced.
"I will use the opportunity to stress the case to keep St Andrews hospital open out of hours," he said.
"The countdown is on. We are now at the crucial final stage of the campaign."
General manager for west Fife Claire Dobson said the options put forward in the Joining Up Care proposals would the minor injuries unit and primary care emergency service would no longer be available at St Andrews Community Hospital from 6pm to 8am and on weekends and public holidays.
"Of course, out-of-hours care would be provided for St Andrews and the surrounding area from an alternative location," she added.
She said the partnership was clear the current service was unsustainable and it was determined to find the best solution for Fife.