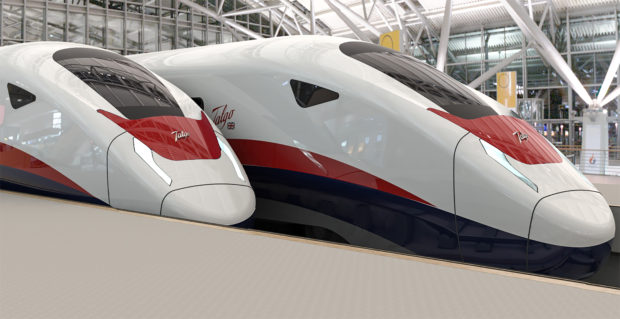 The former Longannet power station is close to securing a major rail industry investment which could bring up to 1,000 jobs to the area.
The site is one of just two UK locations, along with Chesterfield, shortlisted for a new  factory to be run by passenger train manufacturer, Talgo.
The Spanish company has narrowed the options down from an original list of 30 and is expected to make a final decision by the middle of this month.
The Scottish Government is working with Talgo to try to secure the investment.
It would herald a significant boost for Fife and a turnaround in fortunes for Kincardine which suffered the loss of 230 jobs when Longannet closed in 2016.
Dunfermline and West Fife SNP MP Douglas Chapman hailed the news as very exciting.
"We have got our fingers crossed that between the site at Longannet and the competitor site in Chesterfield that Fife can win the day," he said.
"Our great selling points are the talented people, research and development expertise through local universities or colleges and a well connected site which lies at the heart of Scotland.
"We are all hoping that Talgo see all our positives and choose Longannet as their new UK home when they make their decision later this month."
Michael Matheson, Scottish Secretary for Infrastructure and Connectivity, said the manufacturing base would bring with it a significant number of new jobs and supply chain opportunities.
"We are delighted that Longannet has been named as one of the final two shortlisted locations for Talgo's factory," he said.
Labour's Shadow Scottish Secretary Lesley Laird said: "We need to invest in industry again, to create highly-skilled, well paid jobs for our younger generation and create dynamic local economies which allow our communities to prosper."
Talgo designs, makes and services trains in 28 countries, including Spain, Germany and the USA.
It said the shortlist followed an 18-month search which had included detailed discussions with landowners, development agencies, local authorities, research establishments, schools, colleges and universities.
Company president Carlos de Palacio said: "The establishment of a manufacturing facility in the UK is a significant part of Talgo's future strategy.
"Talgo's aim is to establish true manufacturing rather than assembling from parts made elsewhere.
"This keeps more money in the UK economy and creates more skilled long-term jobs."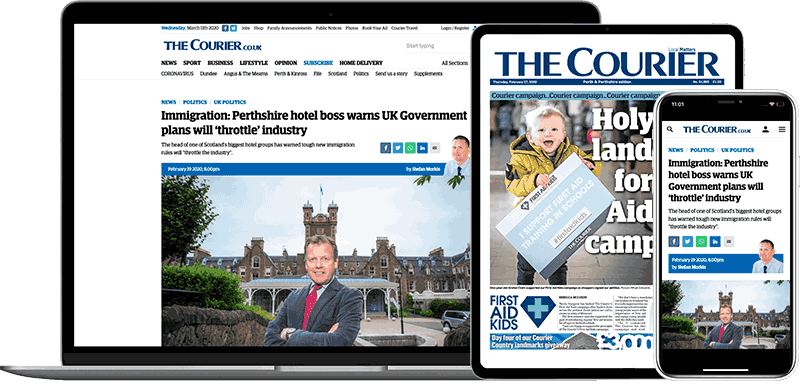 Help support quality local journalism … become a digital subscriber to The Courier
For as little as £5.99 a month you can access all of our content, including Premium articles.
Subscribe