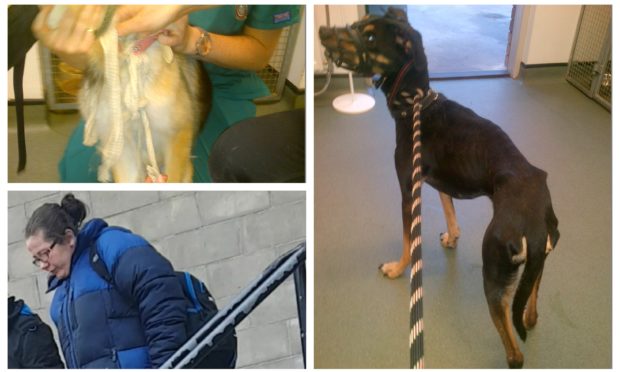 The Scottish SPCA have welcomed a 10-year ban given to a former Methil woman who badly neglected three dogs in her care.
Juliet Watson admitted causing unnecessary suffering to German Shepherd Sasha, Doberman Casper and Rottweiler Diesel between June and September in 2016.
The 42-year-old, who now lives in Blantyre, South Lanarkshire, also admitted tying one of the dog's legs to her neck to restrict her movement – a practise known as "hobbling".
She pled guilty and was sentenced at Kirkcaldy Sheriff Court on November 1 following a probe by the animal welfare charity.
Scottish SPCA Senior Inspector Steven Gray said: "These charges were dealt as Watson failed to provide suitable diet and meet the needs of the three dogs in her care, Diesel, a three year old male Rottweiler, Casper a two year old male Doberman and Sasha a one year old female German shepherd.
"Upon veterinary examination, all three dogs were noted to be obviously underweight, with body scores of 1/9, all weighing half of what is healthy for their breed.
"All three were found to have overgrown nails.
"A bandage was removed from Sasha's front leg, once the tangled bandage was removed no evidence of an injury either recent or previously healed could be found.
"It is possible she may have been hobbled to restrict movement.
"Diesel, Casper and Sasha were taken to one of our centres where they received care and an appropriate diet. Once they fully recovered we found them loving forever homes.
"I'm happy the courts have dealt with this case, however it further highlights our push for tougher and more consistent sentencing.
"This level of neglect didn't happen overnight and could have easily been avoided."
Watson, formerly of Lime Grove, also admitted failing to meet the needs of the dogs by exposing them to urine, faeces and domestic debris in her home.
Sheriff James Williamson placed her under 12 months supervision and banned her from keeping animals for 10 years.
He added: "Given the background and how it came to pass that you found yourself guilty of these offences, I have no doubt that you need direction."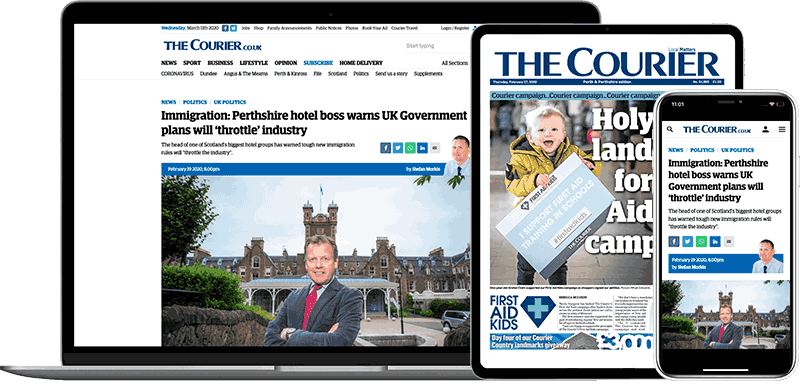 Help support quality local journalism … become a digital subscriber to The Courier
For as little as £5.99 a month you can access all of our content, including Premium articles.
Subscribe