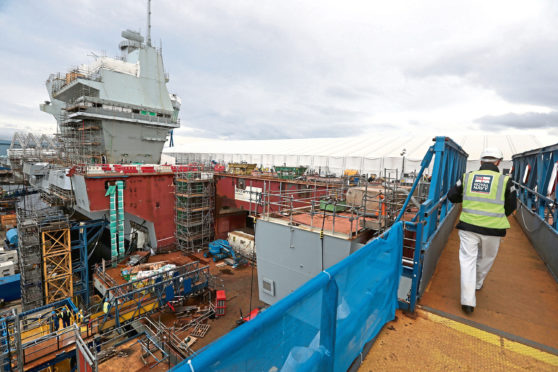 The second Queen Elizabeth class aircraft carrier to be constructed at Rosyth is on track for delivery as planned in around a year's time – although question marks have been raised over whether it will come in on budget.
The Courier was given a glimpse of how work on the HMS Prince of Wales — one of the largest, most powerful warships ever built for the Royal Navy — is progressing on Wednesday.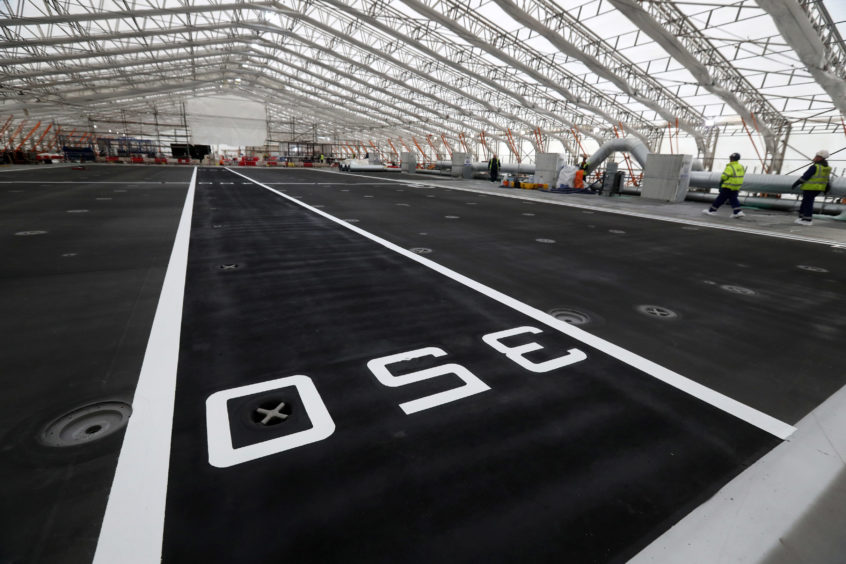 The team behind the project say they are confident it will be ready for sea trials by November 2019 and acceptance by the Royal Navy the following month.
Lessons from the construction of the HMS Queen Elizabeth aircraft carrier in Fife are being incorporated into HMS Prince of Wales, meaning the second vessel will be cheaper and faster to build than its predecessor.
Sir Simon Lister, managing director of the Aircraft Carrier Alliance (ACA) which includes the Ministry of Defence, Babcock, BAE Systems and Thalos, said the total £6.2 billion budget for both carriers was "under pressure", although the final figure is not yet known.
"One of the powerful things about this contact is that any budgetary over-run is shared between the industry and government, so there is a very strong pressure to get this done at minimum cost to the taxpayer and companies," he said.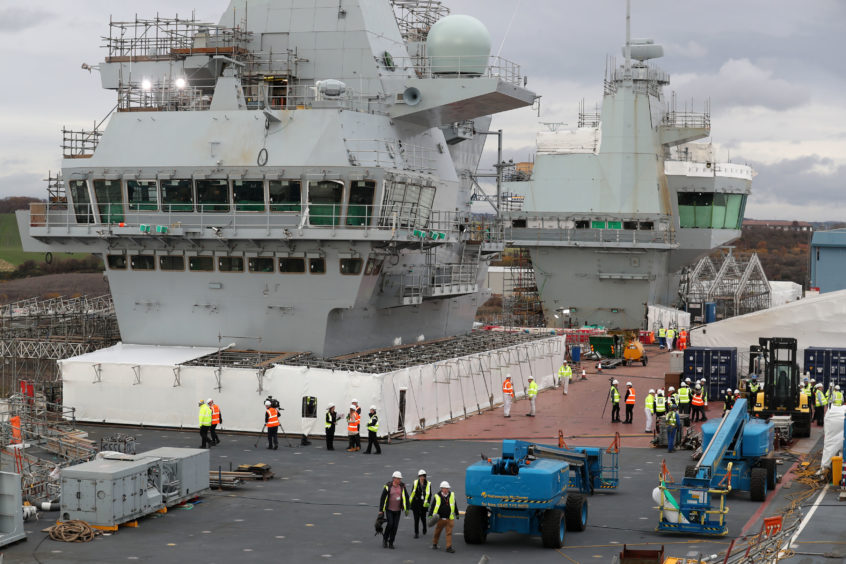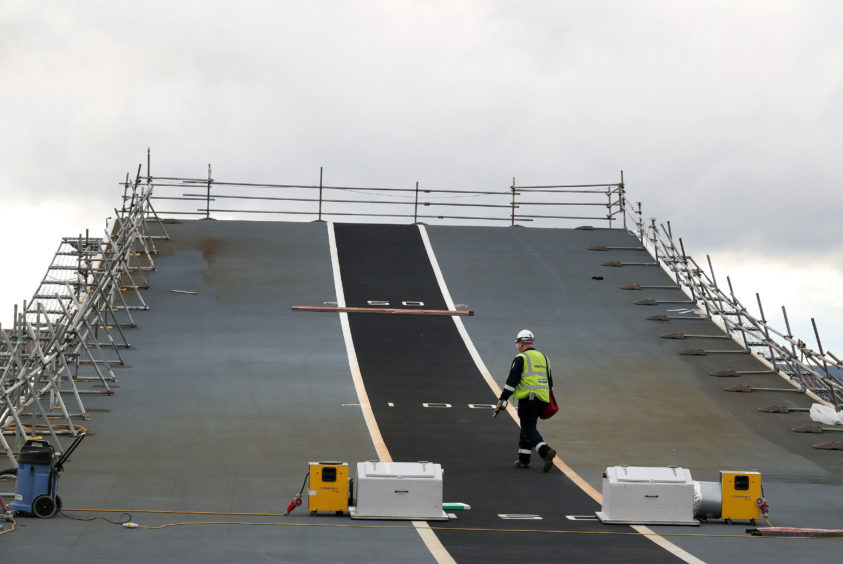 "It's our objective to finish this programme on time and as close to budget as we can."
He described the project as a "65,000 tonnes Airfix kit".
More than 51 million man hours have gone into the engineering and construction of both carriers.
The HMS Prince of Wales' flight deck is 280 metres long and 70 metres wide  — large enough to fit in three football pitches.
With a lifespan of 50 years, the QE class carriers are the first in the world to incorporate a twin island design, which separates command of the ship from flying operations.
The vessels can accommodate around 36 F-35B Lightning II fighter jets, as well as any type of helicopter used by the UK armed forces, while its Artisan 3D radar can track a tennis ball travelling at three times the speed of sound from 20km away.
Around 700 crew members are expected to be on board but the ship can accommodate 1,600 people in 471 cabins with 1,611 bunks.
Captain Stephen Moorhouse, HMS Prince of Wales' commanding officer, said other nations and navies were looking at the UK with envy.
"If we get it right here, we get it right across the whole naval endeavour," he added.
It will be Captain Moorhouse's job to squeeze the giant carrier out of the gate at Rosyth with around 12 inches to spare either side.
"It certainly focuses the mind a bit," he quipped.