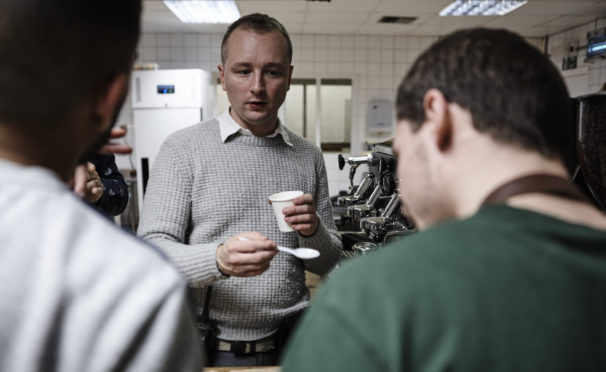 Two former St Andrews University students have brewed up a plan to help young offenders reintegrate into society.
Max Dubiel and Ted Rosner want to expand their Redemption Roasters coffee company into Scotland after successful work south of the border.
The pair, who shared an interest in promoting social responsibility in the private sector while at university, went on to open a roaster and barista training centre at Aylesbury Prison for young offenders in Buckinghamshire.
The organisation now operates in two more jails and is opening an academy in London's Wormwood Scrubs later this year.
Redemption Roasters helps ex-offenders find work on their release from prison, either in one of its three coffee shops in London or elsewhere in the industry.
Max, 33, and Ted, 30, who work closely with the Ministry of Justice, now aim to engage with the Scottish Government about operating in Scottish prisons.
Max said: "Ted and I met in Scotland and since leaving university we've put our shared interests in social responsibility into action through Redemption Roasters.
"Just as our sourcing of coffee is ethical, we want to show that the whole roasting process can be socially responsible too."
He added: "The work we do in prisons delivers real skills for those leaving the criminal justice system, helping to break the cycle of unemployment and re-offending.
"We're now at the stage where we want to expand into Scotland where all this started and hope the Scottish Government will follow the Ministry of Justice's lead and engage with us.
"We are also seeking out Scottish companies to serve our coffee, with a unique story of social good behind every cup."
Laura Boyle, head of reducing re-offending at Aylesbury young offenders unit, described Redemption Roasters as a shining example of how the prison service works with others to teach skills in order to reduce re-offending.
"Through Redemption, the apprentices receive top-level training in a state-of-the-art facility, gain real work experience and are introduced to employment opportunities on release."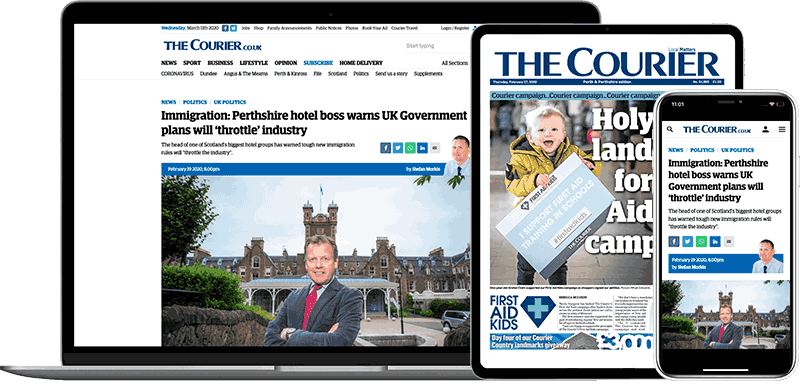 Help support quality local journalism … become a digital subscriber to The Courier
For as little as £5.99 a month you can access all of our content, including Premium articles.
Subscribe