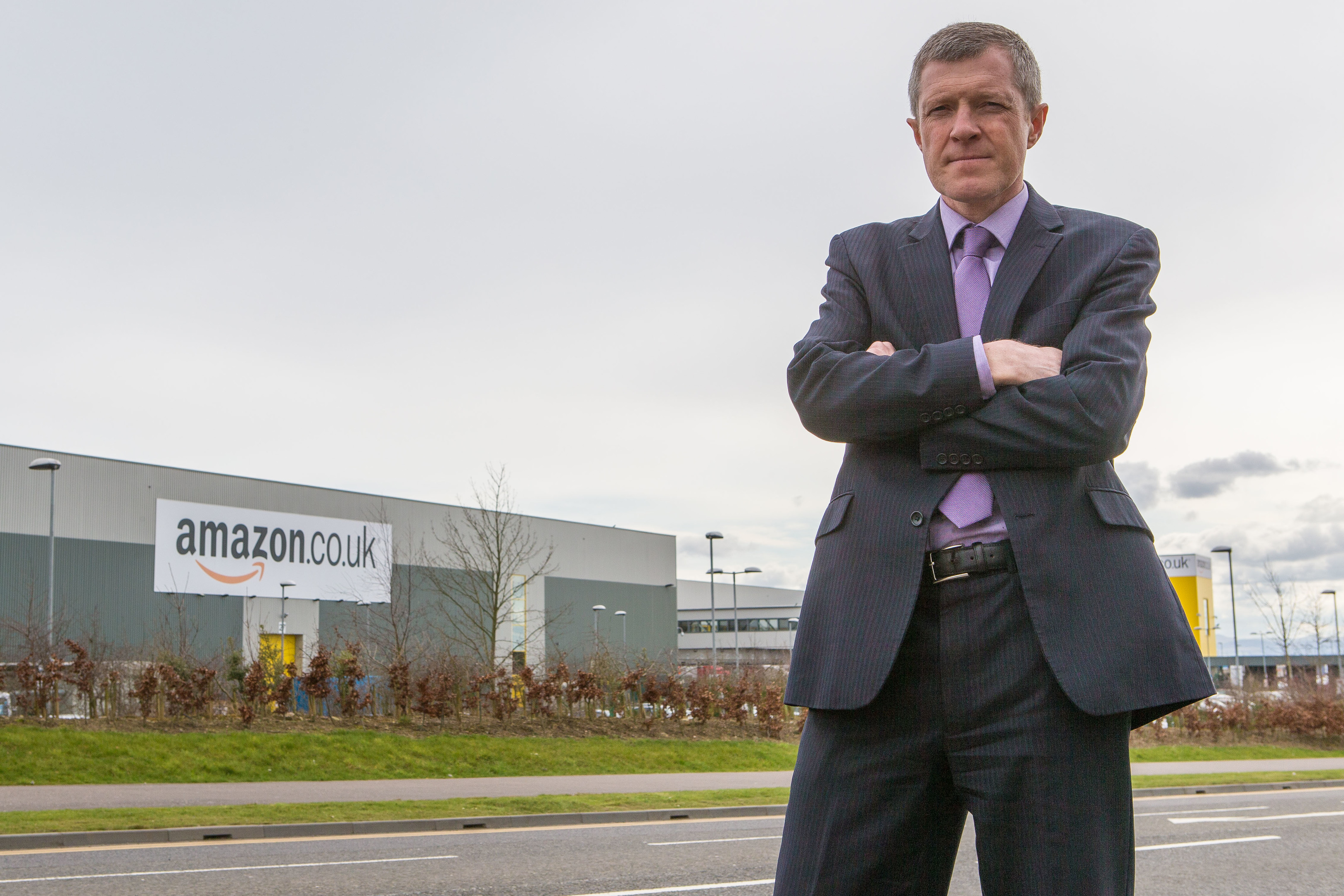 The health and safety record at Amazon's giant Dunfermline centre has been dubbed "appalling" by a union.
GMB Scotland secretary Gary Smith said the online giant was treating workers like robots, not humans.
He was reacting to new figures, released under Freedom of Information legislation, which showed 75 serious health and safety incidents at the fulfilment centre have been reported to the HSE since 2015.
Among the injuries sustained were broken bones, concussion and/or an internal head injury, strains and sprains, bruises and cuts.
The level of incidents was "alarming" according to Scottish Liberal Democrat leader Willie Rennie as it reflected only the most serious injuries. More minor incidents did not need to be reported.
He said: "Broken bones, concussion and injured backs are serious.
"Amazon need to explain now what plan they have in place to address this level of danger to staff.
"I do understand that Amazon in Dunfermline is a busy facility with a lot of staff but they should not have to put up with this level of risk."
It comes only weeks after a similar study showed workers at a Dundee Amazon depot were forced to work in temperatures lower than 3C last winter.
A company spokesperson refuted the statistics, saying: "Amazon is a safe place to work and reports to the contrary are simply wrong."
According to the UK Government's health and safety executive RIDDOR Amazon has 43% fewer injuries, on average, than other transportation and warehousing firms in the UK.
The spokesperson said the firm had created more than 25,000 "good jobs with good pay and benefits" and ensuring their safety was its top priority.
The firm had launched a safety leadership index across the UK where every associate answers a series of questions ever month to measure the perception of safety in their
workplace.
"Each of these safety programmes and measures apply to everyone working in our facilities — full time, part time, seasonal, and temporary.
"While any serious incident is one too many, we learn and improve our programmes working to prevent future incidents.
"We are proud of safety our record and thousands of Amazonians work hard every day innovating ways to make it even better."
Mr Smith said the least Amazon could do was to open the doors to the Dunfermline centre, so unions could get access to, and represent, the workers "and reduce the terrible number of accidents".
Amazon said it respected the rights of staff to join unions and pointed out it has an open-door policy encouraging workers to bring forward comments or concerns to the management team.
"We firmly believe this direct connection is the most effective way to understand and respond to the needs of our workforce and we continue to run our business as usual while respecting all legal requirements related to trade unions."