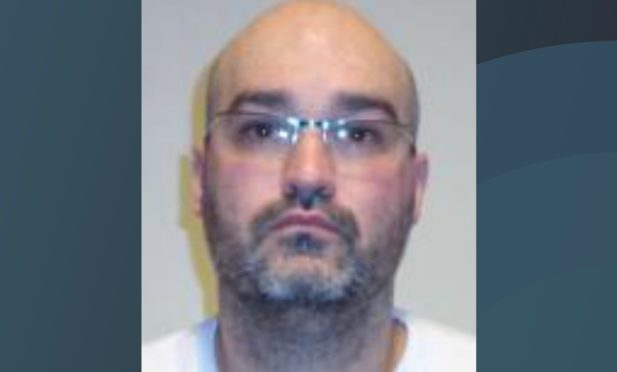 A Fife martial arts instructor who was jailed for sexually abusing eight young girls has abandoned an appeal against his prison sentence.
Gary Goodrum was due to appear the High Court in Edinburgh on November 13 in a bid to have his nine-year jail term reduced.
The 39-year-old was found guilty of sexually assaulting a 14-year-old girl, as well as  seven counts of lewd, indecent and libidinous behaviour, following a trial in March.
The incidents took place over a 17-year period between 1999 and 2016 against pupils at the Gary Lee Martial Arts Academy, which was based in Dalgety Bay.
The young girls were groomed by Goodrum who would flatter and coerce them into committing sexual acts at various locations including addresses in Rosyth and Hillend.
The pervert, of Corsiehill in Perth, sobbed as he was led from the dock by G4S officers and was later handed a nine year jail term.
He was also placed on the sex offenders register for an indefinite period by Lord Stephen Woolman following his sentencing at Aberdeen High Court.
The judge said: "Between 1999 and 2016 you carried out a systematic campaign of sexual abuse against eight under-age girls.
"I call it a campaign, because your conduct followed a distinct pattern over those 17 years.
"Each victim was a pupil at your martial arts academy. Each of them was in some way vulnerable.
"They either had problems at home, or were lacking in confidence, or otherwise had difficult personal circumstances.
"You befriended them, gained their trust and then abused them.
"Accordingly, your behaviour involved both a degree of targeting, grooming and the abuse of a position of trust.
"You committed the offences when you were aged between 20 and 37. The victims were 14 and 15.
"It was clear as they gave their evidence that the victims found uncovering their memories painful and upsetting.
"I have since seen victim impact statements.
"One states that having to relive these events 'was like an explosion hit' her life.
"One says that she will never 'fully recover from those feelings of uncleanliness, betrayal, confusion and fear'.
"Two state that your conduct led to them self-harming."
Goodrum had lodged his intention to appeal against the length of his sentence but withdrew it just one week before the hearing was due to take place.