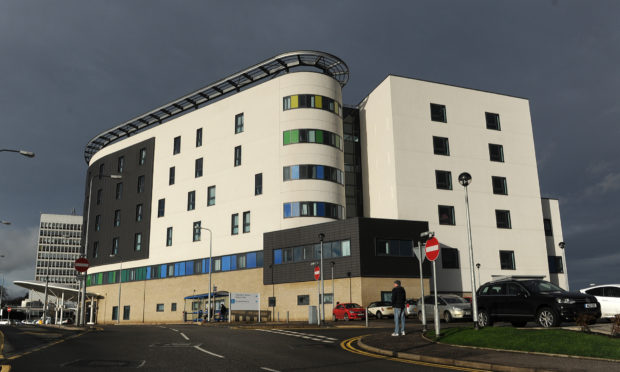 The Scottish Government has been urged to investigate the leadership of one of Scotland's biggest health boards.
Morale at NHS Fife is said to be at rock bottom amid claims anyone who challenges senior management is being "sidelined and isolated".
Sources say the culture has led to a lack of scrutiny and governance and ignited fears there is a risk to the delivery of healthcare.
NHS Fife has robustly denied the claims, saying governance arrangements are constantly reviewed and board members "actively encouraged" to hold senior management to account at every opportunity.
But Scottish Liberal Democrat leader Willie Rennie said he was concerned there was something wrong at the heart of the organisation following the loss of a chairman, a senior director and two senior board members in less than two years.
"These are all senior people with outstanding records of public service and leadership," he said.
The North East Fife MSP said he had had concerns about NHS Fife for more than seven months and had spoken directly to the Scottish Government about them earlier this year.
"The concerns have focused around the culture that has been presided over by the chair Tricia Marwick and the chief executive Paul Hawkins," he said.
"Those who question and challenge are side-lined and isolated.
"As a result, morale is at rock bottom."
The latest departure came just last week when non-executive director Simon Little resigned.
He was chairman of the Fife Health and Social Care Partnership and his resignation, just weeks before a final decision was due on the future of out-of-hours GP services in the region, was greeted with widespread dismay.
Mr Little had chaired a number of public meetings on the issue and accepted a petition against centralising the service.
He declined to comment on why he had left NHS Fife but The Courier understands he felt isolated after asking difficult questions.
His resignation follows the departure of chief operating officer Scott McLean in July after an independent investigation dismissed anonymous claims of misconduct against him.
Non-executive director John Paterson quit in January after claiming he could no longer "adequately discharge" his duties as chairman of the governance group.
Previous chairman Allan Burns left his post early in December 2016 amid claims of a "challenging relationship" with senior management. It is understood he also raised concerns with the Scottish Government about the environment the board operates in.
Mr Rennie added: "The board and leadership has been weakened by these departures and I am worried about the impact on performance.
"With a weaker board and lack of a proper challenge the risk to the delivery of healthcare is real."
He added: "I believed that the issues were being resolved earlier this year but the recent departure of Simon Little means that questions must be asked.
"The Scottish Government needs to conduct an investigation into NHS Fife."
NHS Fife Response
NHS Fife said it was one of the better performing boards in Scotland and revealed chairwoman Tricia Marwick had ordered a complete review of governance procedures when she took office almost two years ago.
Chief executive Paul Hawkins pointed out that all Fife MPs and MSPs had regular meetings with both him and Mrs Marwick.
"Mr Rennie knows he is welcome at any time to discuss any concerns he may have regarding the work and governance of the NHS Fife board," he said.
"NHS Fife is one of the better performing boards in Scotland.
"It has managed both performance and finances over the last few years and has not needed financial assistance from the government to balance the budget."
Mr Hawkins added: "The current chair of the board instigated a complete review of governance when she took office in January 2017 and introduced a number of changes to strengthen governance and to ensure that board non-executives are supported to hold the NHS Fife directors to account.
"In Audit Scotland's annual review of governance at NHS Fife, Audit Scotland recognised that governance arrangements at the board had been strengthened as a result of these changes.
"NHS Fife, along with all other boards in Scotland, is constantly monitoring and reviewing governance arrangements to ensure transparency and accountability.
"NHS Fife is committed to supporting non-executive board members at committee and board level to have every opportunity to hold senior management to account and the current chair actively encourages every board member to do so."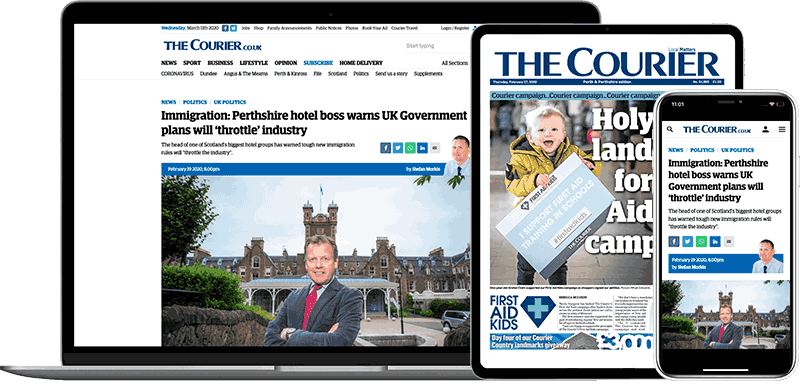 Help support quality local journalism … become a digital subscriber to The Courier
For as little as £5.99 a month you can access all of our content, including Premium articles.
Subscribe