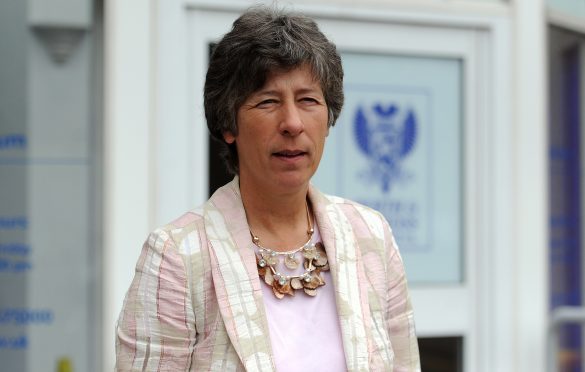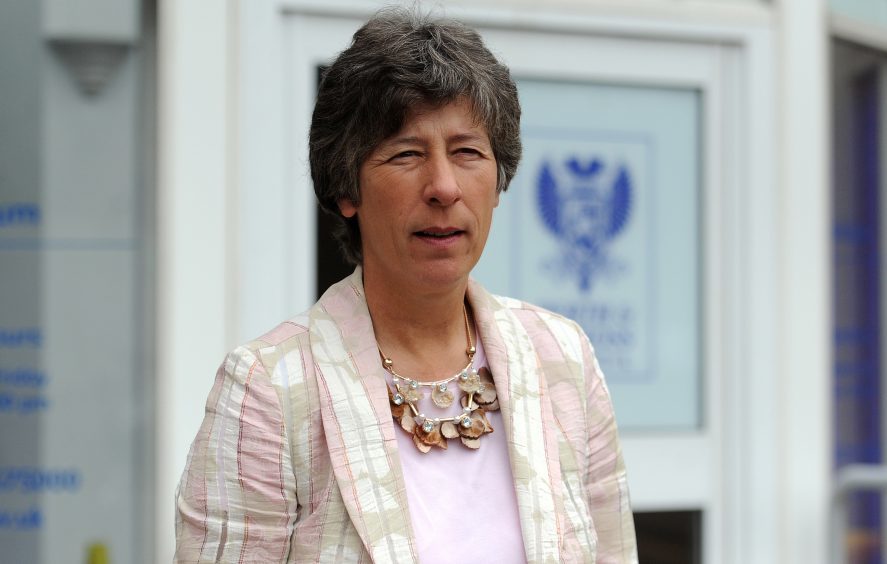 More than 40 safety incidents including collapsing walls and falling goalposts have been recorded at schools across Tayside and Fife in the last two years.
Pupils have been hurt by falling ceiling tiles and wall slabs at schools in the Perth and Kinross area during 2017 and 2018, with a total of five incidents reported.
One pupil was struck by a falling panel off the back of a toilet at Crieff High School in September 2017 prompting education chiefs to put additional safety measures in place.
Staff did not escape unscathed with an employee suffering from a bruised and swollen thumb caused by metal falling from the top of a door at Oakbank Primary School in the following month.
No one was injured during the 15 incidents recorded in Fife, despite five boundary walls partially collapsing at primary schools.
Dundee City Council recorded the highest number of incidents in Tayside with 22 noted but declined to give further details about their nature.
Angus Council failed to respond to a Freedom of Information Request by the Scottish Conservatives, who asked local authorities about safety issues at schools across the country.
Their investigation found more than 143 incidents had been recorded but the figure is feared to be far higher due to some councils failing to disclose the information.
Convenor of Fife Council's Education and Children's Services Committee Fay Sinclair, said: "The safety of our children is always our highest priority.
"Any issues identified through Fife Council's inspections, which could compromise safety in any way, are prioritised and dealt with immediately."
A Dundee City Council spokesperson said: "There is a robust system in place for the inspection, monitoring, reporting and responding to defects that may arise within all council nurseries, primary schools and secondary school buildings.
"A detailed structural inspection is carried out every three years by the City Engineer. Any structural maintenance needs arising from these inspections are programmed on a prioritised basis.
"A similar system is in place for the eight Dundee PPP Contract Schools through the facilities management contractor. Any works required in relation to these properties are carried out through planned maintenance processes."
A spokesperson for Perth and Kinross Council said: "The safety of pupils and teachers is paramount and any incidents, including near misses, are treated seriously.
"Any necessary review of risk assessments would be undertaken to ensure lessons are learned.
"The incident at Crieff High School was recorded as a near miss and a detailed investigation was carried out by officers resulting in additional measures to secure all similar panels.
"Education and property services undertake a rolling programme of condition surveys, proactive fire audits and statutory servicing of all schools.
"Over £3 million is spent annually on the maintenance of the estate and the current Perth and Kinross Council capital plan identifies an additional £178 million of investment in the school estate over the next 10 years, including a new Perth High School."
A Scottish Government spokesperson said: "The health and safety of all pupils while at school in Scotland is of paramount importance to us. All local authorities have a statutory responsibility to manage and maintain the school estate and provide a safe environment for young people and staff.
"In the current year, councils will receive a local government finance settlement of £10.7 billion. This will provide a real terms boost in both revenue and capital funding for public services, including education budgets."
Scottish Conservative shadow education secretary Liz Smith said: "Each one of these incidents represents a risky situation that children or staff have been put in while at school.
"Children and staff must be safe at school, and the fabric of the school buildings must be maintained properly.
"Including building reports in school inspections is an obvious way to ensure that school buildings are fit for purpose and prevent any more avoidable accidents.
"It is extremely fortunate that more children or staff haven't been hurt.
"The SNP must ensure that schools are properly built and maintained; including building reports in school inspections would enable effective monitoring of school buildings and prevent further harm."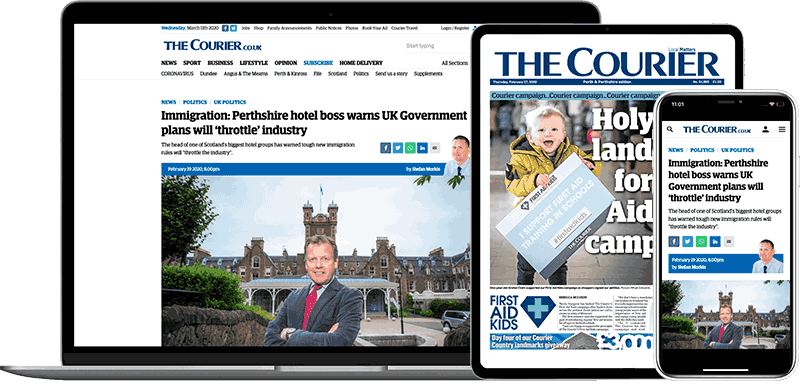 Help support quality local journalism … become a digital subscriber to The Courier
For as little as £5.99 a month you can access all of our content, including Premium articles.
Subscribe