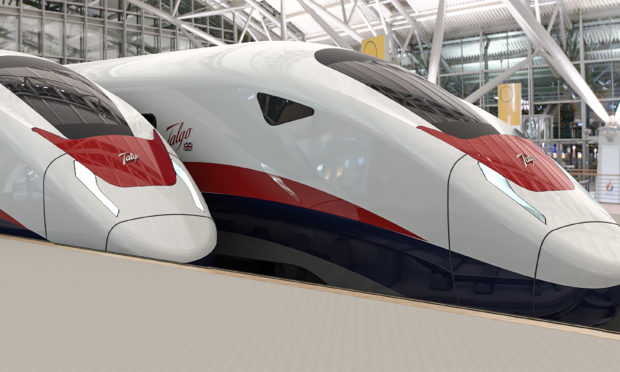 Fife is in line for at least 1,000 new jobs with the announcement the region has been chosen for a major rail industry investment.
Renowned passenger train manufacturer Talgo announced on Wednesday morning that it has selected the former Longannet power station as its new factory site.
It was picked from an initial list of 30 possible locations and workers there will be building high-speed trains capable of running at up to 235mph.
The news has been hailed as fabulous by Dunfermline and West Fife SNP MP Douglas Chapman, who said: "It also represents a brilliant opportunity for people with the right skills, talents and attitude to get in on the ground floor of a company that has a bright future in a growing market within an exciting industry."
Talgo's UK director Jon Veitch said: "This is not only an exciting day for Talgo, it is an exciting day for the UK too."
Company president Carlos de Palacio added that the establishment of a manufacturing facility at Longannet was a significant part of the firm's future strategy.
"This has been a tremendously challenging mission for Talgo and I have personally seen excellence in all corners of the UK," he said.
"It has been a difficult decision to make as the quality has been so high in so many places."
It is hoped the news will herald a significant boost for Fife and a turnaround in fortunes for Kincardine which suffered the loss of 230 jobs when Longannet closed in 2016.
The Spanish firm said the availability of skilled workers and the ability to create a "pipeline" of engineers and innovators was key to its decision.
The area's "excellent connectivity" by sea, rail and road also influenced the choice, along with what Talgo described as a tremendous can-do attitude on the part of everyone brought together by Scottish Enterprise.
The factory is expected to occupy an area of more than 750,000 square feet and will take 18 months to build.
Additional jobs will be created during the planning and construction phase.
The Scottish Government had been working with the company to secure the investment.
Chesterfield has been announced as a second preferred location and will serve as an innovation centre.
The final choice follows an 18-month UK-wide search which involved detailed discussions with landowners, development agencies, local authorities, research establishments, schools, colleges and universities.
Talgo, which designs, makes and services trains in 28 countries, said it wanted to develop an "all Britain" strategy to ensure parts were manufactured across the country rather than assembled from elsewhere.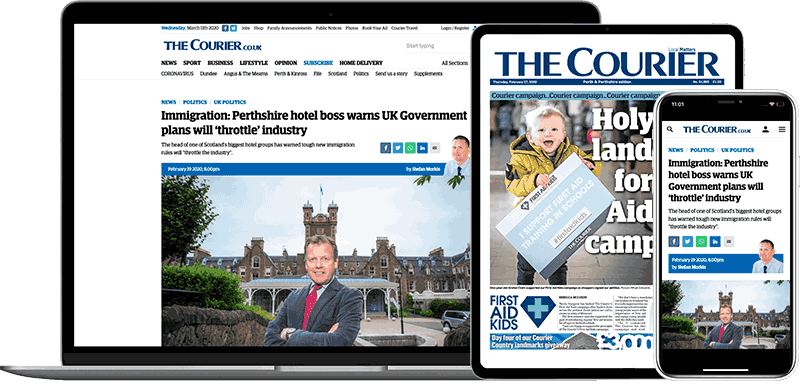 Help support quality local journalism … become a digital subscriber to The Courier
For as little as £5.99 a month you can access all of our content, including Premium articles.
Subscribe